Technical Information
Remote Desktop Protocol (RDP) is a proprietary protocol developed by Microsoft, which provides a user with a graphical interface (GUI) to connect to another computer over a network connection. The user employs RDP client software for this purpose, while the other computer must run RDP server software.

Clients exist for most versions of Microsoft Windows (including Windows Mobile), Linux, Unix, OS X, iOS, Android, and other operating systems. RDP servers are built into Windows operating systems; an RDP server for Unix and OS X also exists.

Microsoft currently refers to their official RDP client software as Remote Desktop Connection, formerly "Terminal Services Client".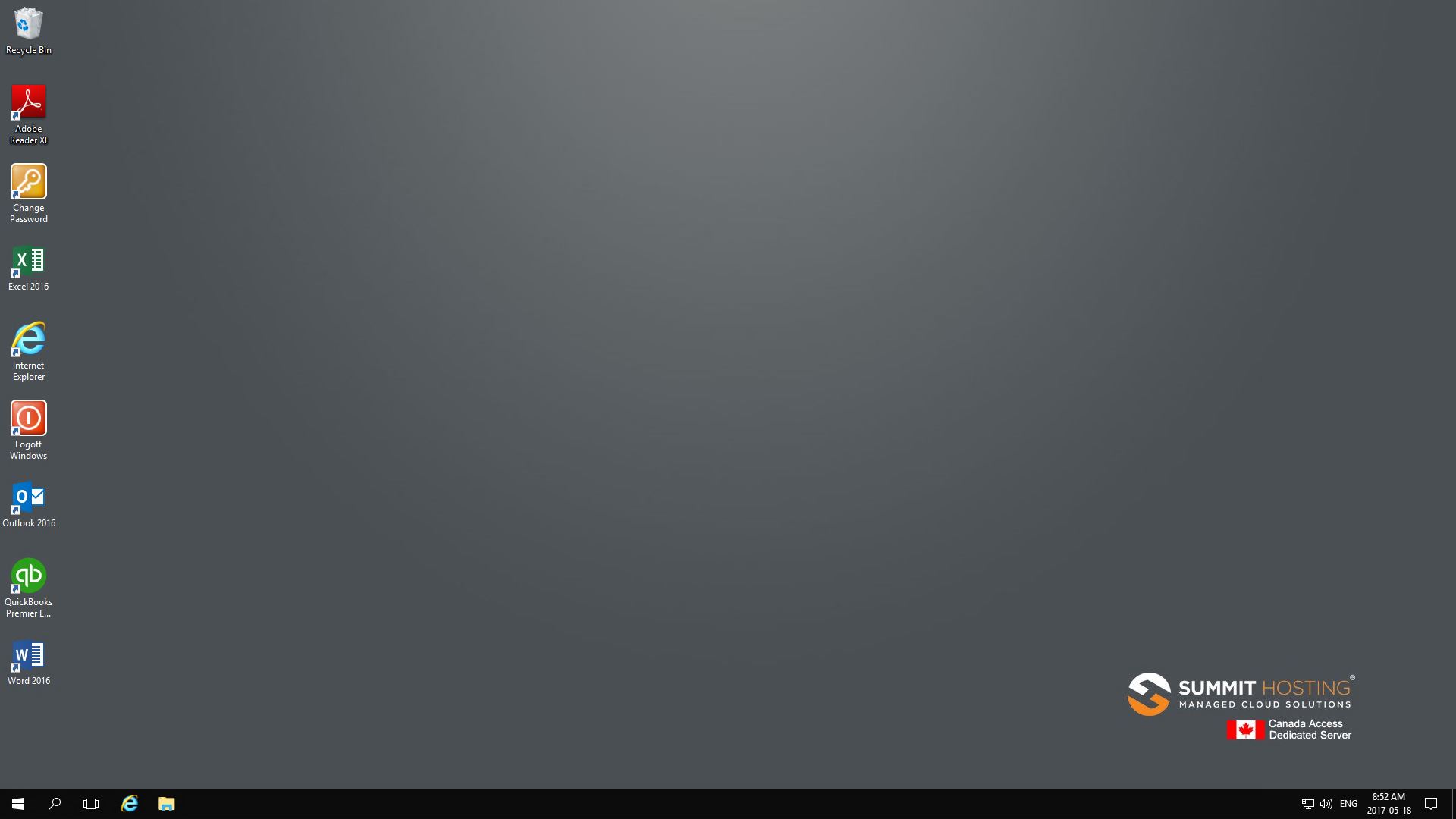 RDP Benefits:

Working Remotely

If you have or want a BYOD (Bring Your Own Device) environment at your company, you need to have the resources to make it efficient. Virtualizing your computer makes it accessible through any computer. This means, you will be able to access your desktop from home or on the go because you can get to it through a web browser. This allows your staff to be productive from any location.

Top Security

When you have your data virtualized, security is key to your success. You don't want a solution that puts your information at risk. When you are using a service to get a remote desktop connection, you get a team of professionals to maintain your server. They ensure that your environment is constantly updated with the latest security fixes. You shouldn't have to worry about your data. Now you get an environment that backs up your data and allows you to recover information if it is ever lost. Beyond that, a remote desktop includes many enhanced security features that protect your data at all times. Information is protected while transmitting with advanced key encryption. You can also see who is remotely connected to your business.

Easy Access

The major benefit of a remote desktop connection is being able to connect to your data from anywhere in the world. Your data is in one place that is easy to see and you no longer have to have software installed on your own computer. You also eliminate the need to travel with flash drives to take your information with you.
Important pricing terms, offer details and disclosures
Additional fees apply for the QuickBooks Enterprise Hosting Service subscription. Hosting Service is available for QuickBooks Enterprise only and is valid for number of users equal to or less than the number of QuickBooks Enterprise users assigned to customer's Intuit account. QuickBooks Enterprise sold separately. Terms, conditions, pricing, service and support options are subject to change without notice. See a detailed list of system requirements at www.novelaspect.com. Subject to availability of reliable Internet connection.