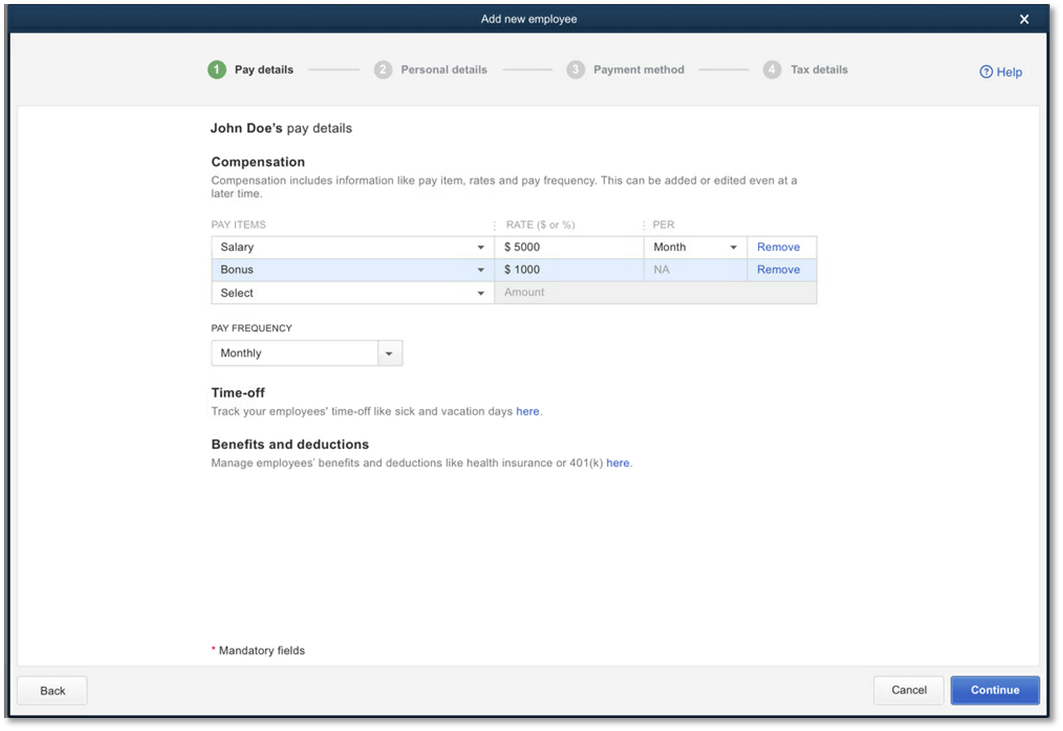 In the Compensation section, select pay item(s) then set rate and frequency (Year, Month, Paycheck) for each.

You can add pay items in the Pay details screen or the employee profile following these steps:

Finish adding the employee's information until you reach the Employee list and see the employee's name displayed there.
Go to the left navigation pane, select Company Setup, then Compensation or Employee Benefits.
Select the new compensation or benefit then Finish.
If you need to edit the item you just selected, highlight its name and select Edit.

Choose pay frequency from the drop-down.
Select the here link to set up employee time Off and benefits and deductions Selecting the link will open up a new window to enter the relevant details.