QuickBooks Online uses a set of known keywords (or fields) called EZ Map fields. As you upload, QuickBooks looks for text enclosed in angle brackets (<>) in your DOCX template. QuickBooks does this to identify which parts of the template are dynamic and then matches those parts with QuickBooks fields. This eases the mapping of your custom form.
For example, using keywords <shipdate> and <shippingaddress> allows QuickBooks to match your fields correctly with QuickBooks fields Ship Date and Shipping Address.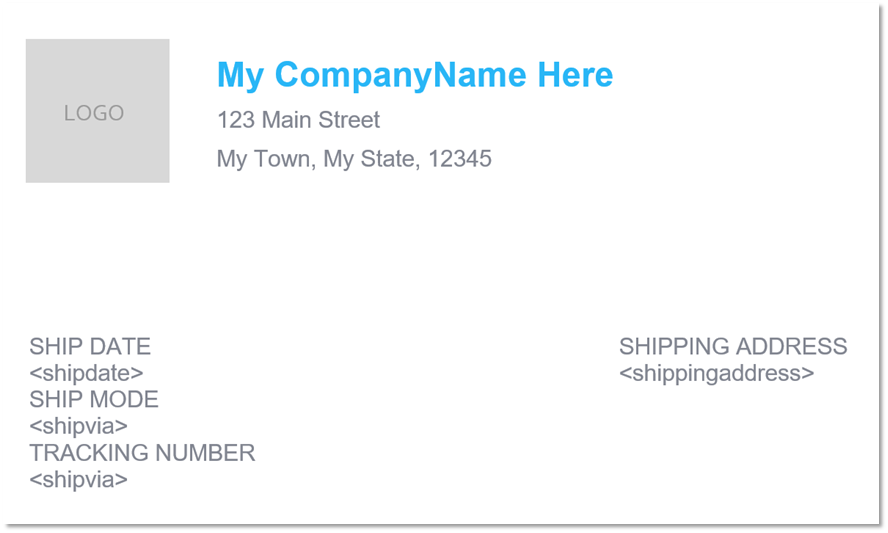 Scalar and table fields
Scalar Fields are fields independent from each other and don't repeat.
You can place scalar fields separately or within tables.
Don't use scalar and table fields in the same table.
Table Fields are fields that repeat and go together as part of a larger group of information. For example, fields that make up an Activity Table or Account Summary on invoice.
Always place table fields inside tables. Table fields placed outside a table will extract data from the first row of fields.
For the purpose of the template, you only need to map the first non-header row in the table. QuickBooks ignores all other rows.
Don't mix table fields that belong in different tables. For example, don't mix Activity Table fields with Account Summary fields.
Don't use scalar and table fields in the same table.
To avoid printing issues, always keep your table layouts separate. Tables placed inside tables, or merging and splitting cells can cause unexpected results. Try using tables with simple rows and columns.