Find out how tags and groups can give you better insights from QuickBooks Online. Or get started using tags.
What are tags and groups?
Tags are customisable labels that let you track your money however you want.
When you put tags into groups, you get deeper insights into how your business is doing. You'll need groups to get reports for your tags.
What can I tag?
You can tag transactions such as invoices, expenses, and bills. At the moment, you can't tag general journal entries or transfers. You also can't tag things like customers or items.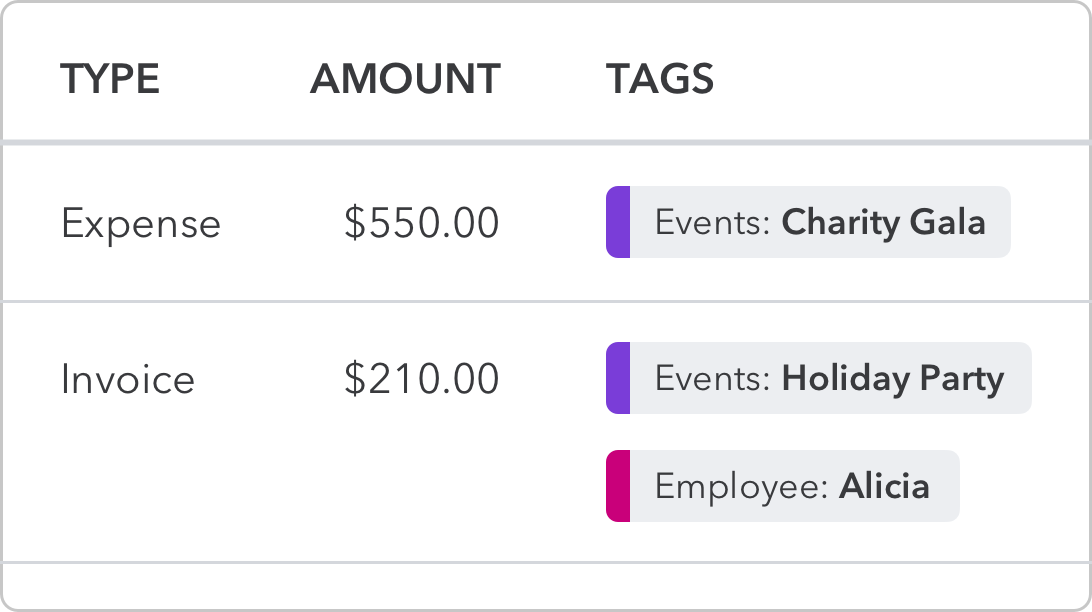 For example, let's say you run an event company. You may want to see how much you earned and spent for each event. Your group and tags would look like this: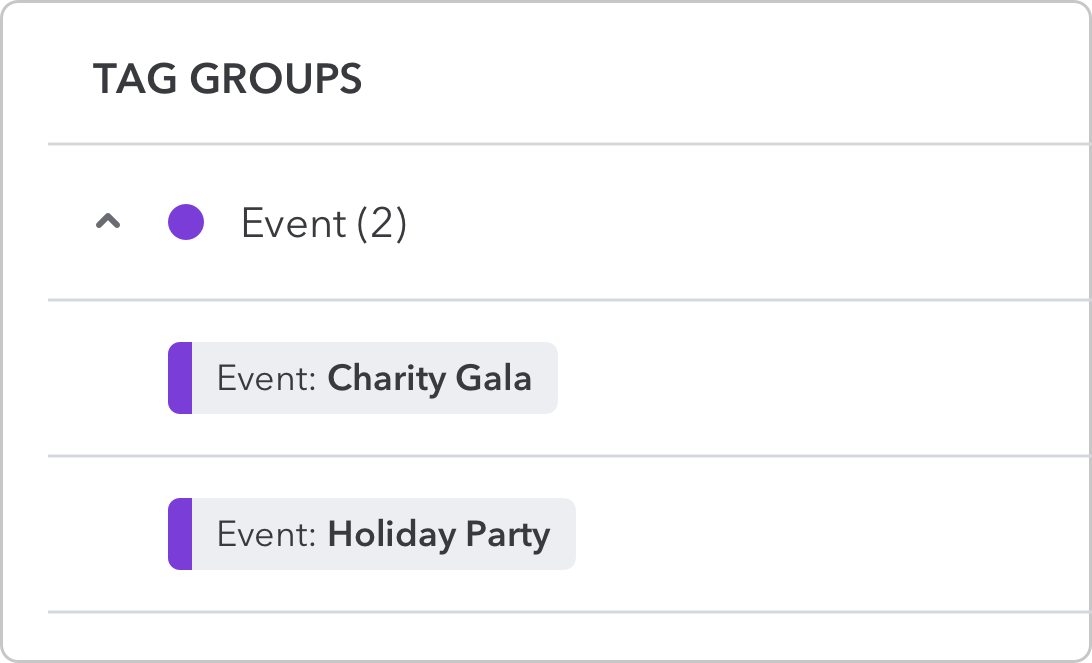 To see and manage your tags, go to Settings ⚙️ and select Tags.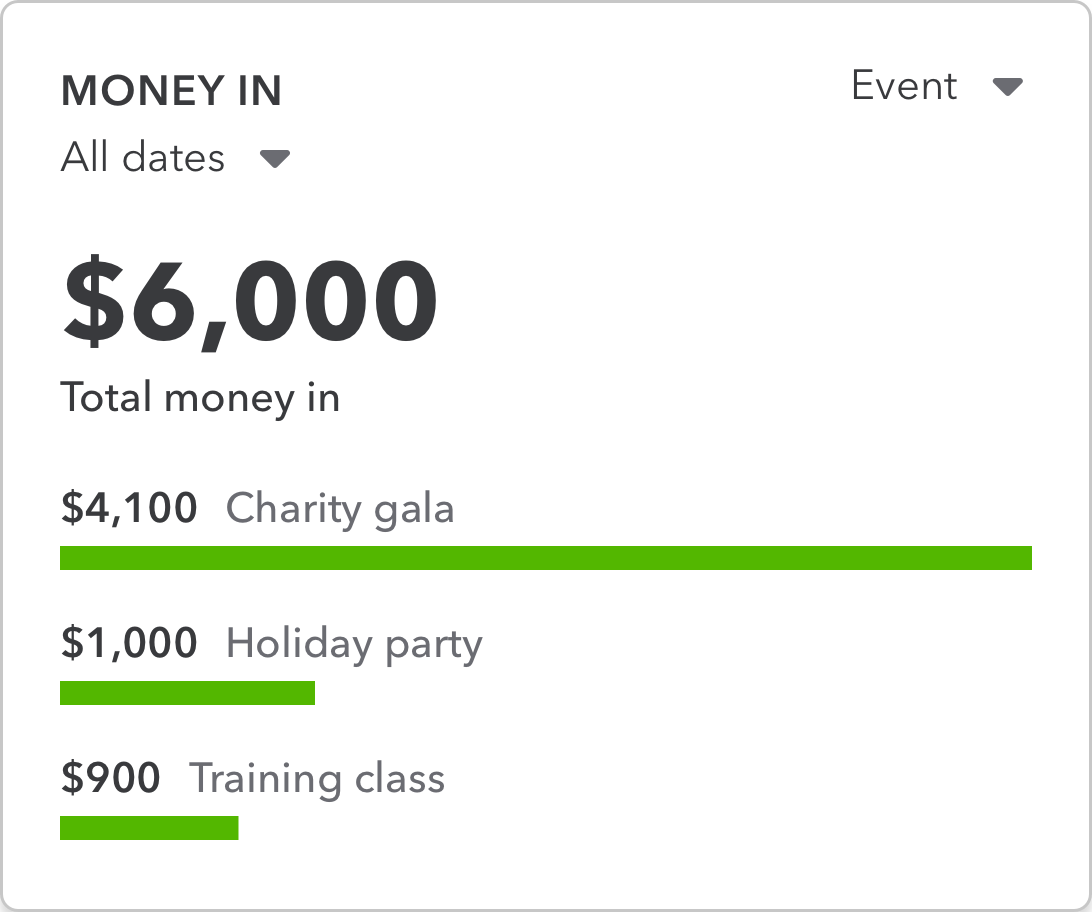 What if I want to use more than one tag from the same group?
You can add as many tags as you like to a transaction. But you can only choose one tag per group.
What's the difference between tags and categories?
Tags are more flexible. You can track things the way you want and they don't affect your books.
Categories are used on your chart of accounts and by accountants for tax purposes.
What's the difference between tags and classes?
Use classes if you need to group income and expenses for things like job costing, budgeting, or fund accounting. You can also use classes to track specific line items.
Tags track things at the transaction level.
If you want a simple way to track info you care about, use tags.
What's the difference between tags and locations?
Use locations to track income, expenses, and assets for multiple sites or areas. Locations work well when you need to charge sales tax based on address.
How do I turn off tags?
Select Settings ⚙.
Select Account and Settings.
Select the Sales tab.
In the Sales form content section, turn off Tags. Then select Save.
Select the Expenses tab.
In the Bills and Expenses section, turn off the Show Tags field on expense and purchase forms. Then select Save.
Select Done

.