Looking for a complete list of transactions? Pull up a General Ledger report.
A General Ledger report in QuickBooks Online shows a list of transactions from all accounts for a specific date range. Examples of these accounts include the asset accounts such as Cash, Accounts Receivable, Equity and Undeposited Funds. You can choose between Cash or Accrual basis when running this report and you can also filter it by selecting only those accounts you want the report to show you. This report is available in all versions of QuickBooks Online.
To Find the General Ledger Report
Go to​ Reports (Take me there), then select All.
Scroll down to the bottom of your screen and then select For My Accountant.
Select General Ledger.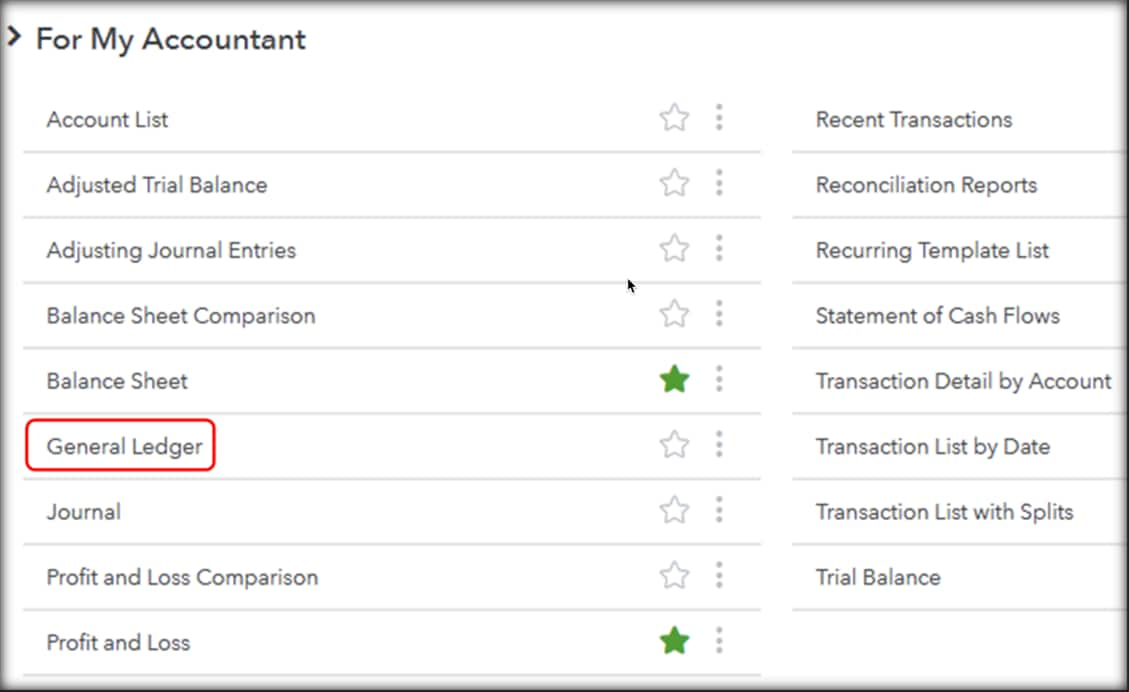 Select the date range and then choose between Cash or Accrual basis.
Select Run Report to generate the report.