Learn how to import GST and PAYGW figures from your QuickBooks Online client's file into LodgeiT.
1. Log into your LodgeiT account.
2. Select Settings, then select Import. Select QuickBooks Online from the accounting systems list.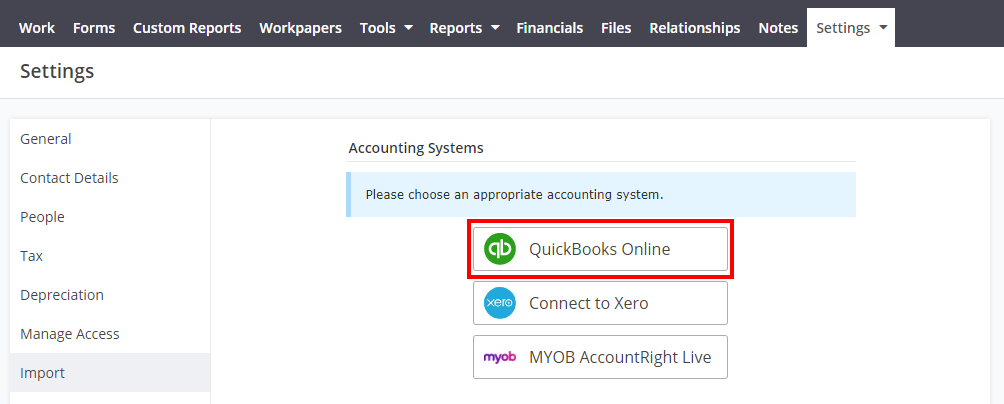 3. Open your BAS under the Forms section and select the QuickBooks icon to import from QuickBooks Online.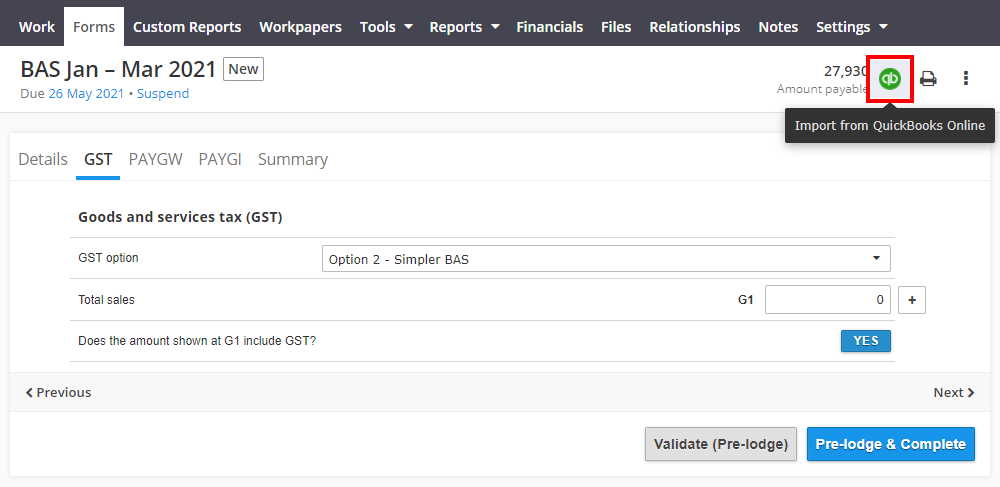 4. The BAS amounts in the form should populate with the data from the BAS in QuickBooks. Check the imported figures and once done, select Pre-lodge & Complete.