This message comes from the Passive Auditor, whose role is to check the files as you enter data. This feature alerts you to potential problems or, in this case, inconsistencies. There are two options for updating preparer information:
1- You can right click in the Preparer Information section of the Info screen and select Update preparer information to update the preparer information for the return in question.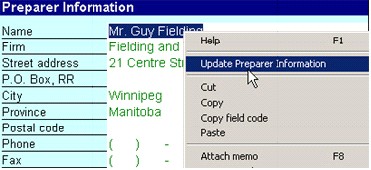 2- You may also update the preparer information for all returns (ie. ALL returns will show the Preparer information entered under Options > Environment). Go to Options > Module, select the General tab, and under the Options heading, put an "X" in the box besides Update preparer information on Info form. Click OK to register the changes before closing this window.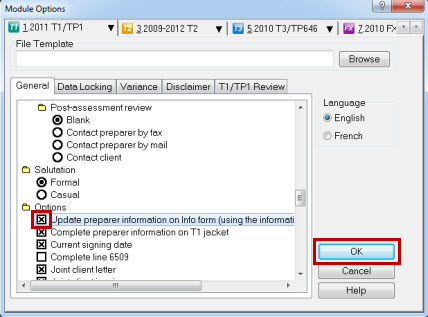 To find out more about preparer information, click on Help, enter preparer in the keyword field and select preparer information in the list that appears.
Get in touch with other Accountants

Follow us on Twitter and Like us on Facebook