Issue
The EFILE window for a T2 return is blank; it does not display a confirmation message or error number:

Resolution
The web link established to transmit the T2 return may have accidently been changed from the default settings.
1. Select "Options..." in the "EFILE" drop-down menu from the top toolbar.
The "Electronic Filing Options" window displays: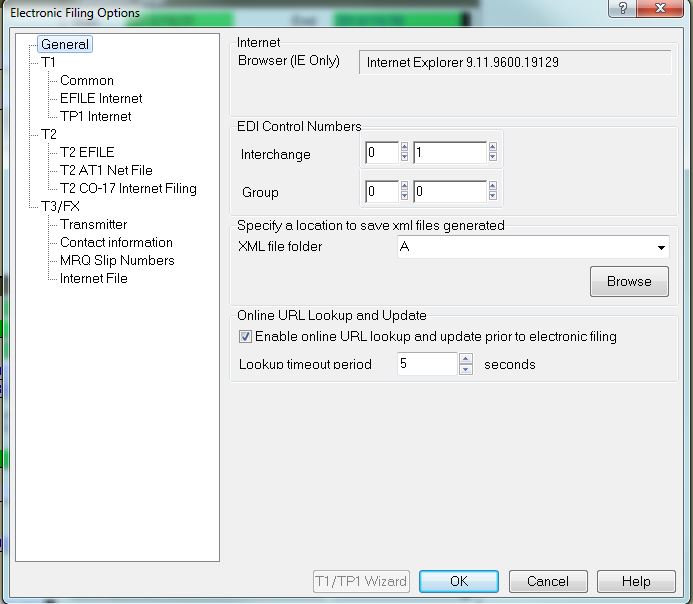 2. Select "General" in the left-side menu bar.
3. Select "T2".
4. Click the "Default" option in the "EFILE Web Service" section:

5. Click the "OK" button.
6. Attempt the EFILE of the T2 return again; the issue should be resolved.
Additional Resolutions
If the above solution did not resolve the issue, try the following:
How to set up Internet Options if receiving error message when transmitting a return