Issue
An EFILE error (# 40179 or extra T2091) displays:

Cause of Error
This error results from having the residence entered twice in both spouse returns: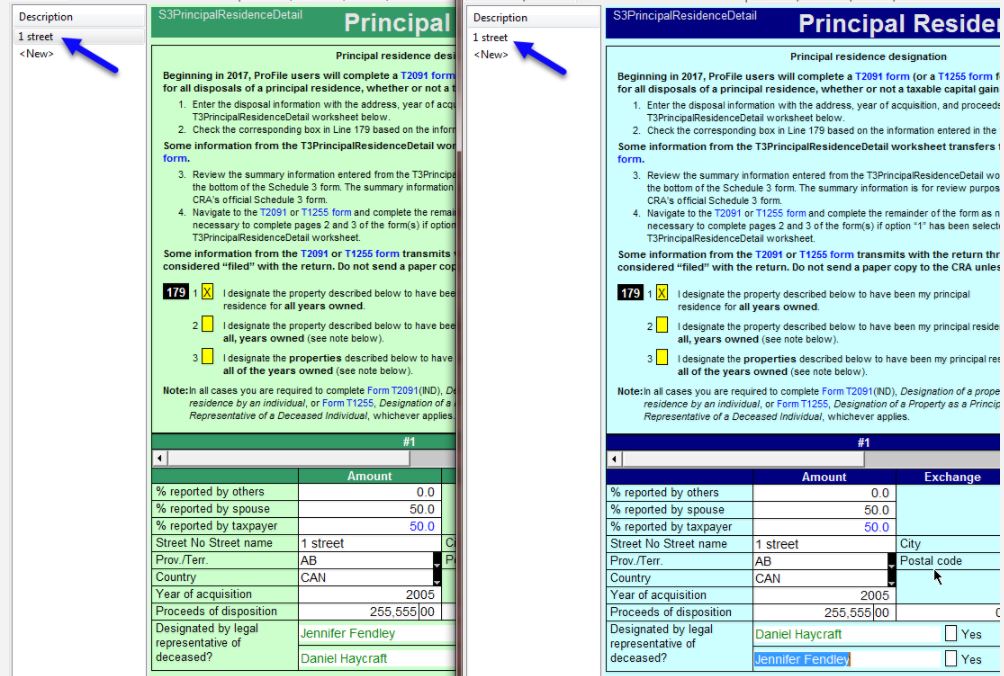 Resolution
Please note the following:
if only one property was disposed of, only one spouse should fill out the S3PrincipalResidenceDetail form
both spouses should answer "Yes" to the query "Did you dispose of a property…", on the "Info" form
1. Open the "S3PrincipalResidenceDetail" form.
2. Right-click in a field and select the "Delete column" option from the menu: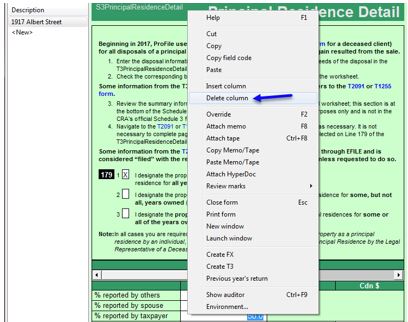 3. Select the "Close Form" option from the "Form" drop-down menu in the top toolbar: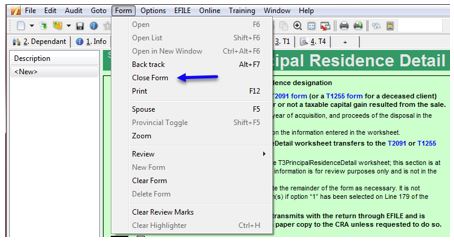 4. Return to the "S3PrincipalResidenceDetail" form and assign the appropriate choice (1, 2, or 3) in Box 179: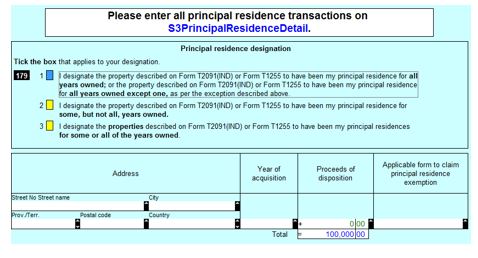 The information automatically populates from the spouse's "S3PrincipalResidenceDetail" form: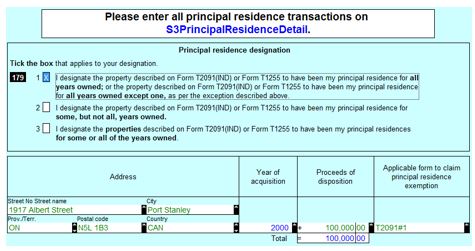 5. Open the T2091 form.
6. Enter a value on lines 1 and/or 2, as applicable for both spouses: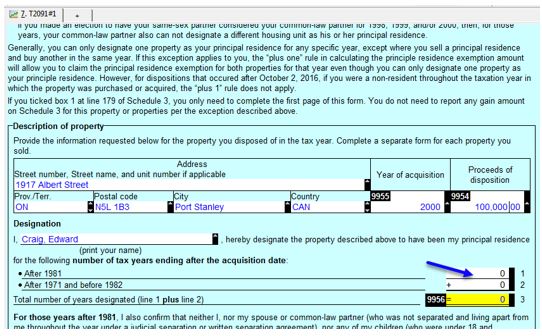 The error clears.