Issue
Due to an unprecedented volume of submissions with EFILE today, we are aware that some of our clients may have received errors when attempting to file returns:
"Unable to get response from the Government Agency. Please try again later."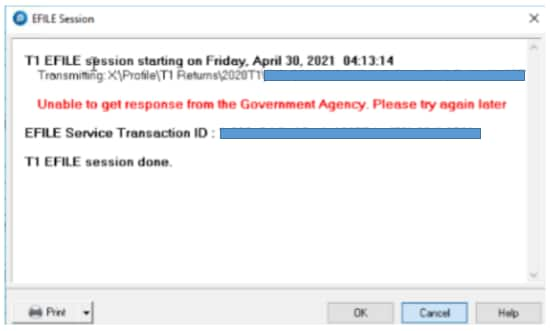 Resolution
We believe the issue has now been resolved. If you experienced an issue earlier, please attempt to resubmit. In the event you are unable to successfully file your clients' return by the April 30th midnight deadline, and your client incurs a late filing penalty fee, please contact us and we will work with you to resolve.