Issue
An error occurs when attempting to EFILE a return that includes special characters: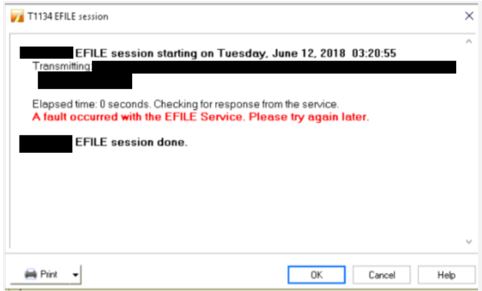 "A fault occurred with the EFILE Service. Please try again later."
Cause of Error
The error occurs when using special characters (e.g. an accented letter "e" in "México").
This issue occurs in most modules.
Resolution
Replace the special characters in the return to non-special characters (e.g. from "México" to "Mexico") and EFILE the return again.
If the issue occurs with a form such as T1135, review the "Description of property" field for any special characters and replace.