We've introduced the ability to back-up your year-end work offline in the cloud. But we have also created an alternative option for individuals who would like to archive their work on their own computer.
1. Log in to QuickBooks Online Accountant
2. Open the client file to be archived.
3. Click the Accountant tools briefcase icon in the top-left corner of the screen.
4. Select Workpapers.
5. Complete any year-end tasks (for example, reviewing and adjusting financial statements).
6. Click the Download to zip button.

The download begins.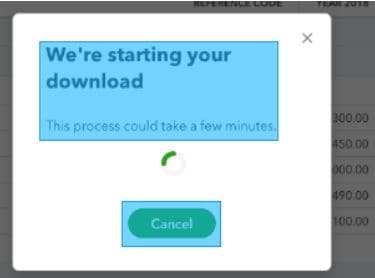 You can cancel the download at any time with the Cancel button.
Note: in order to successfully complete the download to .zip file, WorkPapers must remain open during the download.
The download takes a few minutes and you will be alerted in Workpapers when it is complete.
The download stores as a .zip file in your Windows Downloads folder.