Find out what to do if you get a message that says you don't have enough system memory to install QuickBooks.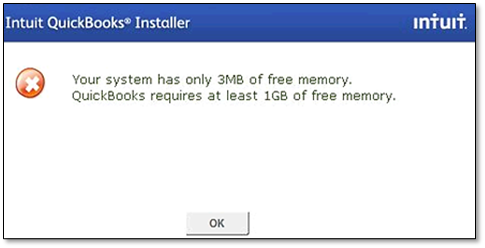 When you try to install QuickBooks Desktop, you get Your system has only xxxMB of free memory. QuickBooks requires at least 1GB of free memory. after extracting the installer. This means your computer has less than the required 1GB of minimum available storage.
Follow the steps appropriate to your installer type, so you can go back to installing QuickBooks.