Issue
The message field of an email may show as blank when sending an invoice using the modified signature and message in Outlook 365: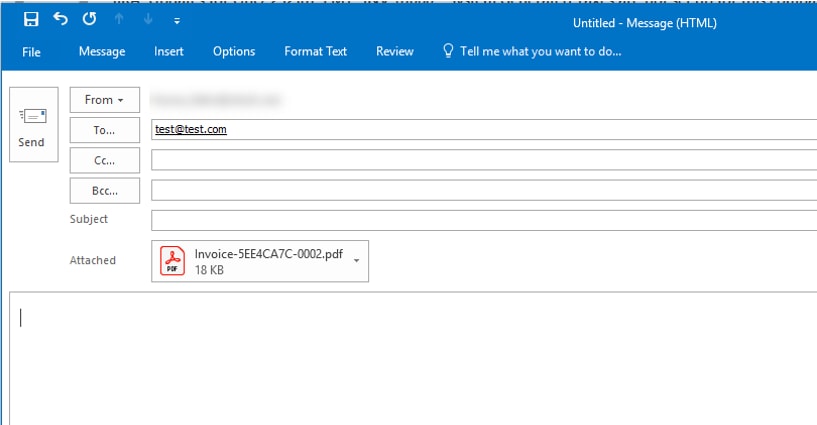 Workaround
Edit the message body in Send Forms from Outlook 365 web mail to add a personalized signature.

Refer to this link for details on how to add a signature in Outlook 365 Web.
Resolution
When sending an email from QBDT, the entire control goes to Outlook and its version. In some cases, due to an Outlook 365 version, the message may not show correctly. This only applies to some Outlook 365 versions. Outlook Desktop versions 2010 and later are not experiencing this issue.