You may get this error message when opening QuickBooks Desktop 2018 or Desktop Enterprise 18.0:
Warning updates not installed
You need to install the latest Windows to keep QuickBooks running smoothly.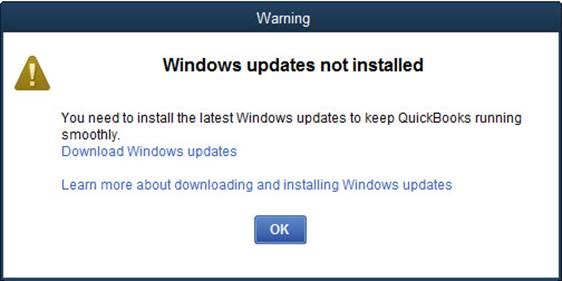 Here are steps you can take to fix the issue:
Microsoft has released an Update for Universal C Runtime in Windows, which QuickBooks Desktop uses to run optimally.
You can read Which Windows operating system am I running? for steps to identify your Windows operating system. If you know which Windows operating system you are encountering this message on, you can download the appropriate update from the Microsoft site.
After installing the update, you should no longer encounter the above message when opening QuickBooks Desktop.