Description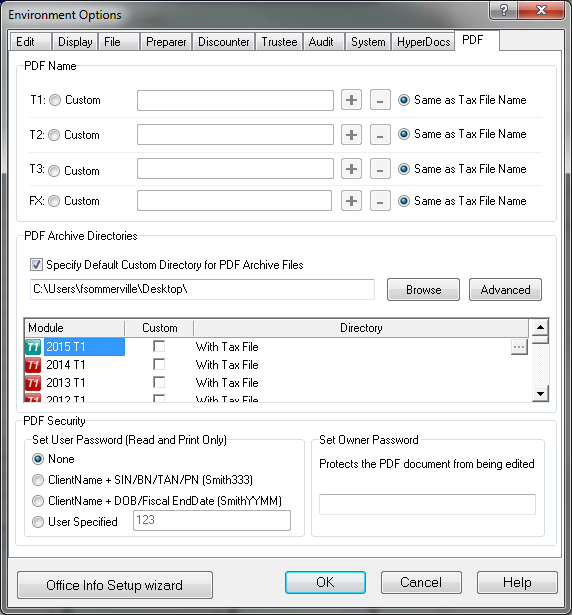 1. Go to the Options menu, choose Environment and select the PDF tab.
2. File names can be customized by selecting the ?Custom? radio button on the left.
3. Click on the plus or minus signs to add or remove field names - this will give a list of fields that can be added to the naming convention for the PDF.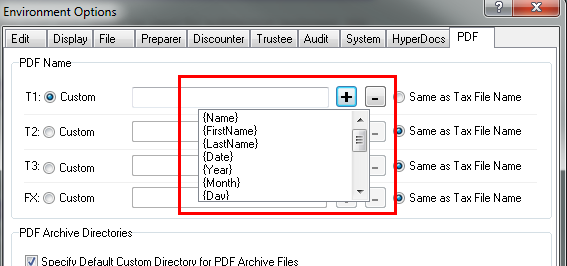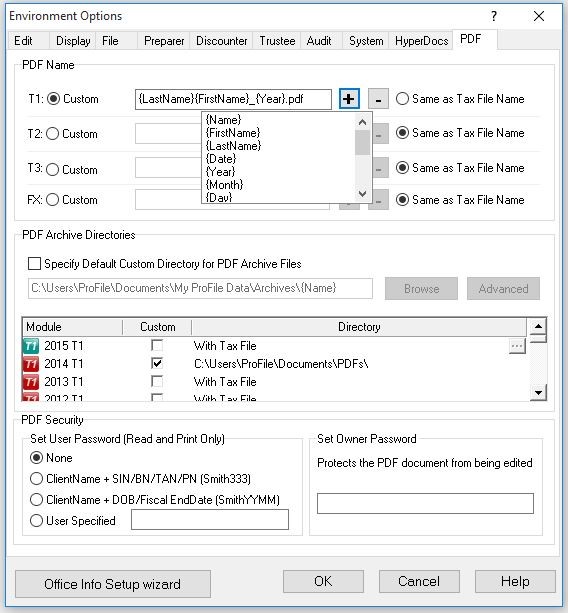 4. Each module has its own independent set of customization.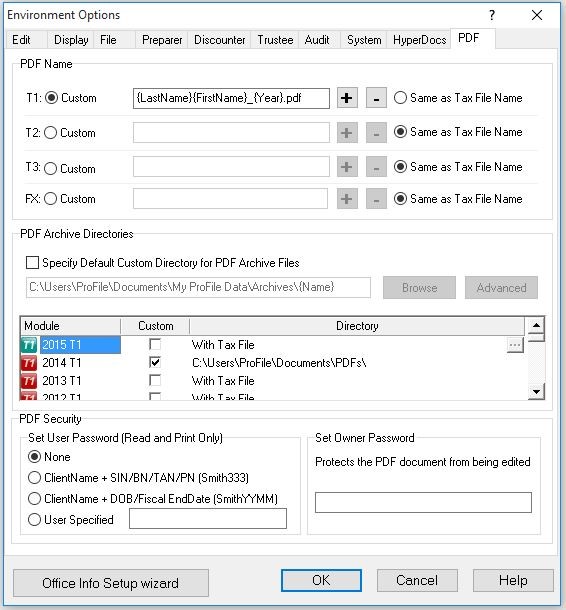 5. Under the PDF Archive Directories, a main directory can be selected by selecting Browse. The Advanced button will open the advanced window where custom sub-folder(s) can be added.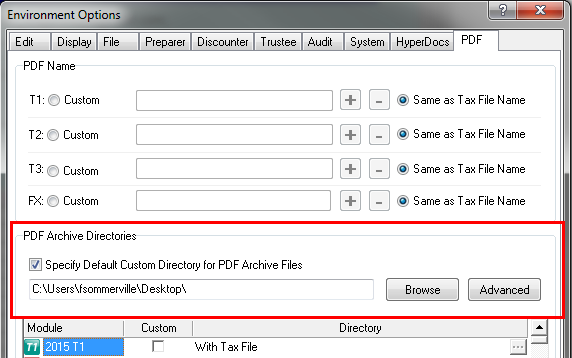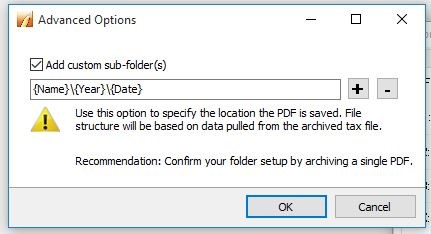 6. The custom Directory can be changed in window below the main PDF Archive Directories, and does not need to match the above directory.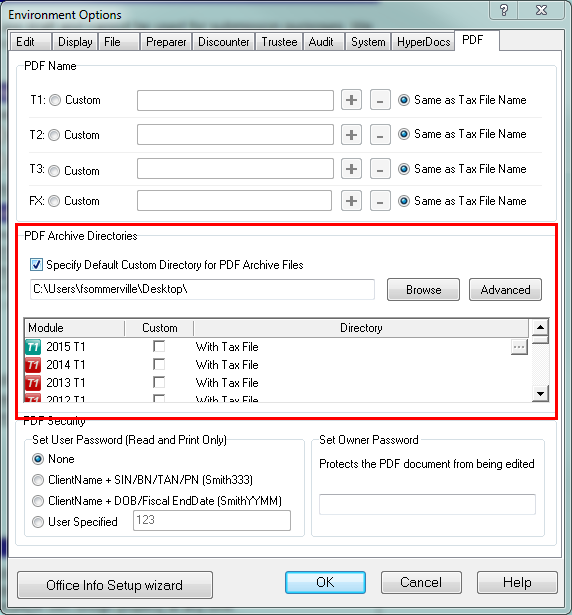 7. To match the locations, toggle the Custom box by removing the check mark and then select it again.
8. The final section allows a password to be used to protect the file.
Please note that this feature is only for Archive PDF, and will not impact the File > Print/Email PDF. Those PDF?s will continue to be built and saved in the same location where the file is stored.
Get in touch with other Accountants

Follow us on Twitter and Like us on Facebook