Preparers can attach multiple documents to a single request and send the documents to a tax payer through Intuit Link. This eliminates the need to make multiple requests that are difficult to track and resolve.
Attaching Multiple Documents to a Single Request
Navigate and log on to the Intuit Link site.
Select the "Clients" link on the left-side menu; the list of clients displays: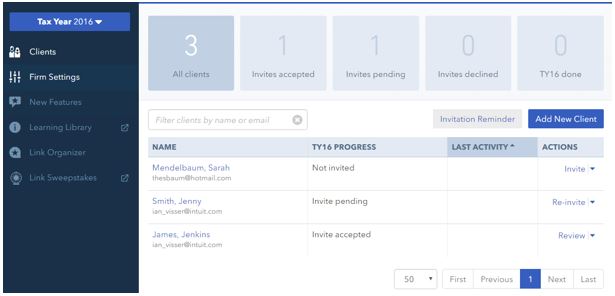 Click on the client's name on your Intuit Link client list; the client's details display: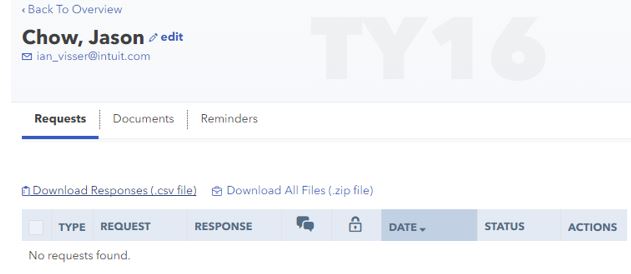 Click the Add Request button.

The "Add Request" window displays: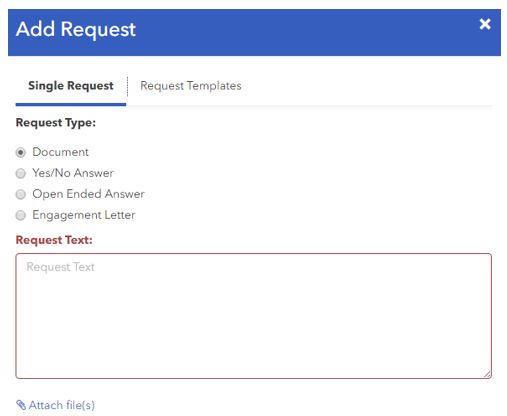 Select "Document" as the request type.
Enter any necessary text in the "Request Text" field:

Note: text content is required for the field.
Click Attach File(s) link: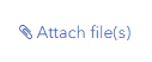 The file selection window displays: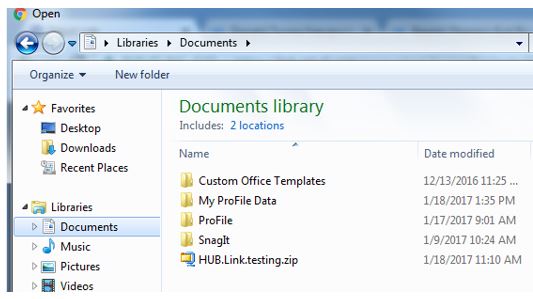 Navigate to the folder containing the files to be attached in the request. Click on the document(s) and click the "Open" button.
The "Uploading your documents" window displays, indicating the upload status and the remaining time:

A green "checkmark" displays when the upload is complete:

Click "Done" button; the uploaded document(s) display in the "Add Request" window: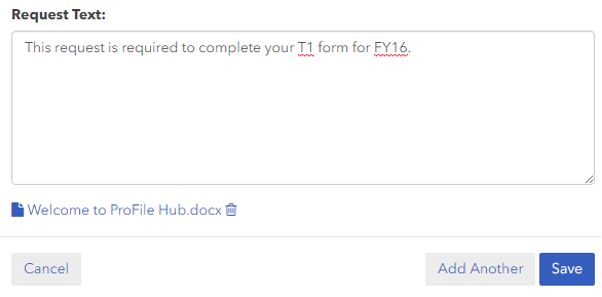 Click the "Save"button to save the request.
The client details display the draft request:

The pending document request is shown in the client window:

Click the drop-down menu in the "ACTIONS" column; the menu displays:

Click the "Add Attachment" option; the file selection window displays: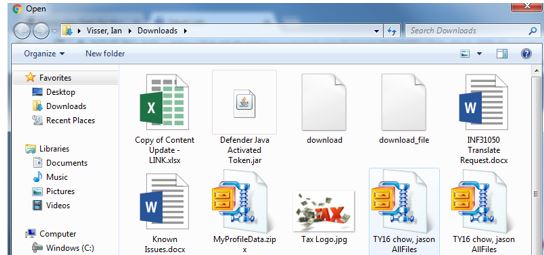 Navigate to and select additional documents to attach to the request; when finished, click the "Open" button.
The additional documents are attached to the request:

Sending Documents to a Client in Inuit Link
Intuit Link displays the document request option menu after a document has been added to a request:

Select the document(s) in the client's list to be sent by clicking the individual document's checkbox:

Click the "Send Without Email" or "Send 'XX' Draft Request" button, as necessary.
the "Send Without Email" option refreshes the client's portal with the documents; the client will see the documents the preparer sent, but will not receive any communication
the "Send "XX" Draft Request" sends an email to the client asking them to sign in to the client portal and view the attached documents
The client portal indicates the number of attachments they can now review: