Issue
An error displays when attempting a batch CRA data import in Client Explorer via the Auto-fill my Return (AFR) service: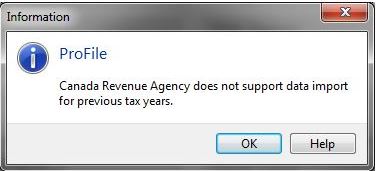 The error is caused by using the "Actions" -> "CRA Data Import" function from the menu.
Resolution
Select the necessary returns in the database.
Select the "CRA Import" option from the "Database" dropdown menu in the top toolbar menu:

The batch CRA data import should now proceed without error.