Issue
A preparer has set up the pricing and type of invoice in ProFile but still has to reconfigure a client's billing.when carrying forward last year's files.
The billing form resides within the client file, but it obtains its information from the "Options" -> "Pricing..." menu. If a file is created before billing is configured, then the file will have no billing information. The file will continue to have no billing information until altered in the billing form.
Billing and pricing must be configured before the files are created or carried forward.
Solution
1. Select the "Pricing..." option under the "Options" drop-down menu in the top toolbar menu.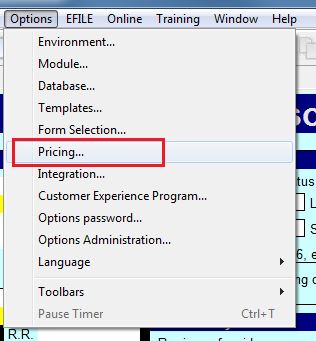 2. Navigate to the tab for the previous year's files (e.g., "2015 T1/TP1").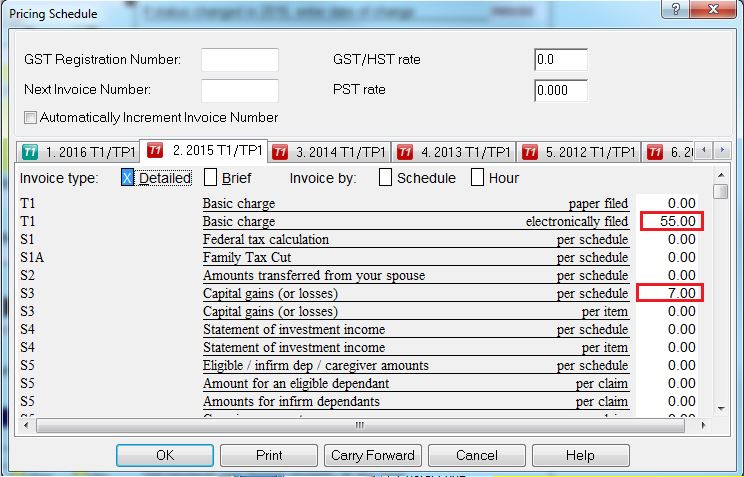 3. Review the previous year's pricing and billing information.
4. Navigate to the current year tab (e.g., "2016 T1/TP1").
5. Click the "Carry Forward" button: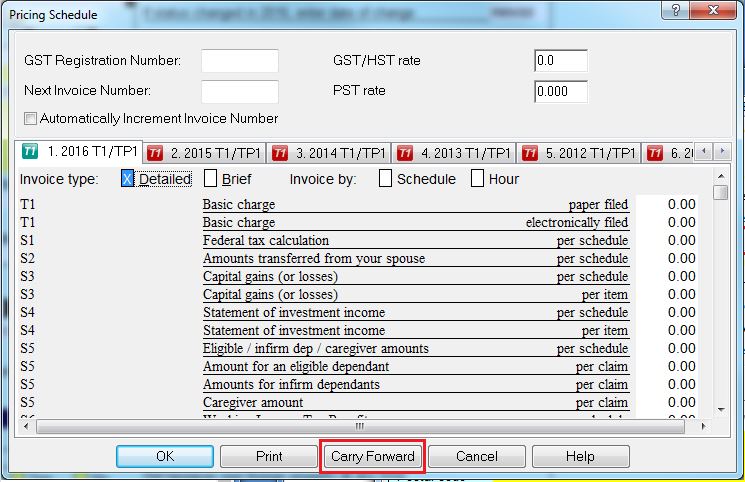 6. Click the "Yes" button to confirm the carry forward action.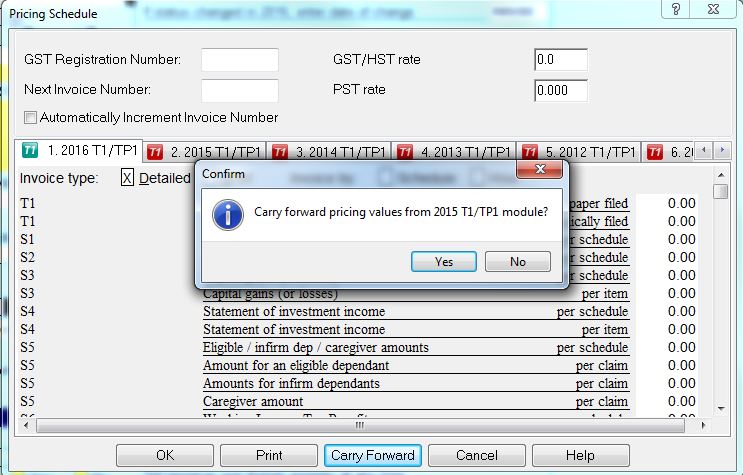 The pricing and billing information displays in the current year: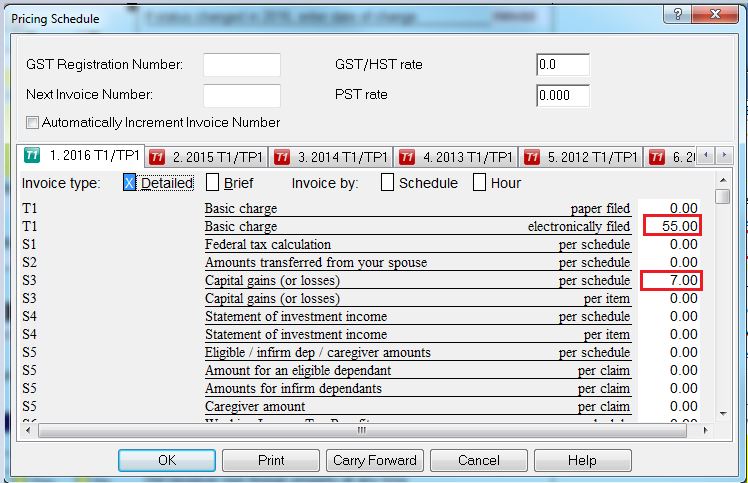 Adding a New Billing Amount for the Current Year
1. Navigate to the current year's tab (e.g., "2016 T1/TP1").
2. Enter the new billing amount (e.g., "88.00" for "Statement of investment income"):
3. Click the "OK" button:
4. The window closes; the new billing amount is saved.