Description
When printing the T7DRA form from the ProFile T1 module it is printing out of alignment
1. The pre-printed form being used is not current ? check the form version on the top right hand side. It should say: T7DR(A) (13). No other pre-printed will match the alignment.
2. When ordering the form from the CRA, unless otherwise specified, the T7DR(E) (15) will be remitted. The information from the T7DRA form will not align with this pre-printed form.
The difference between the pre-printed forms are as follows:
T7DR(E) (15) - Remittance Voucher
T7DR(A) (13) - Electronic Filing Remittance Voucher
If the form still fails to align, the template will have to be modified.
In ProFile, open the T7DR
Right click and choose Edit Template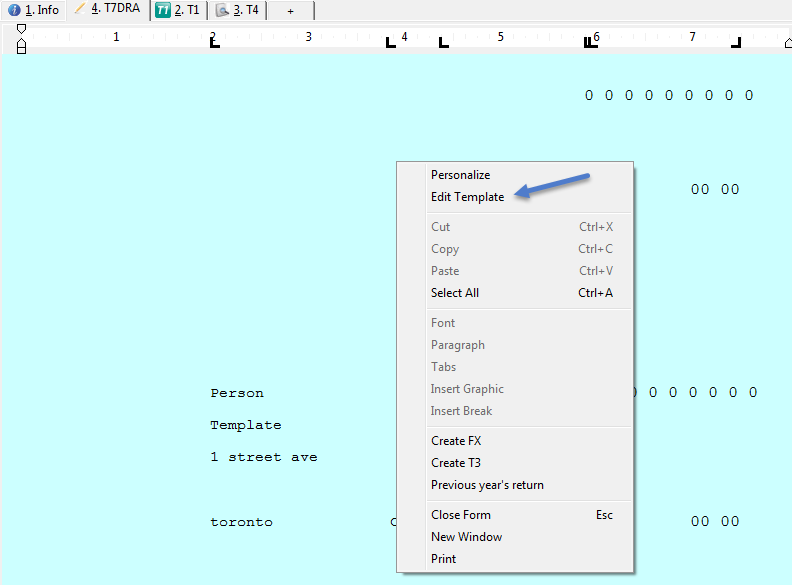 Select the line that is not aligning on the template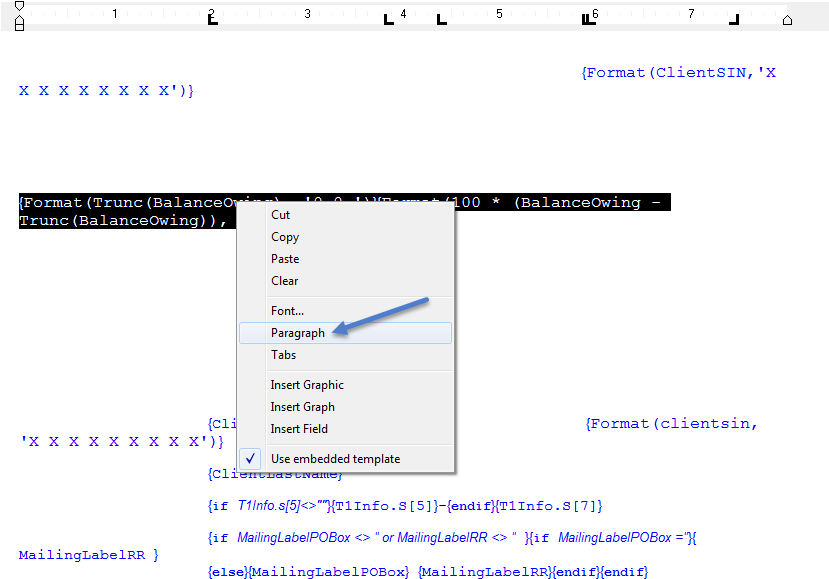 Right click and choose Paragraph

Correct the alignment
Get in touch with other Accountants

Follow us on Twitter and Like us on Facebook