Issue
When trying to transfer billing and invoicing information into a QuickBooks invoice, the error while running QB Integration - "Class not registered" appears in the ProFile T1 module.
Resolution
If the Class not registered error occurs when you attempt to use the Options -> Integration feature in ProFile, follow these steps:
1. Close ProFile.
2. Right-click on the Start menu.
3. Select Windows Explorer.
4. Locate the Program Files folder and click on the + sign.
5. Click on the ProFile folder.
6. Use the scroll bar of the window to the right side to locate QBFC10_0Installer.
7. Double-click on the QBFC10_0Installer.exe icon and run the InstallShield Wizard
: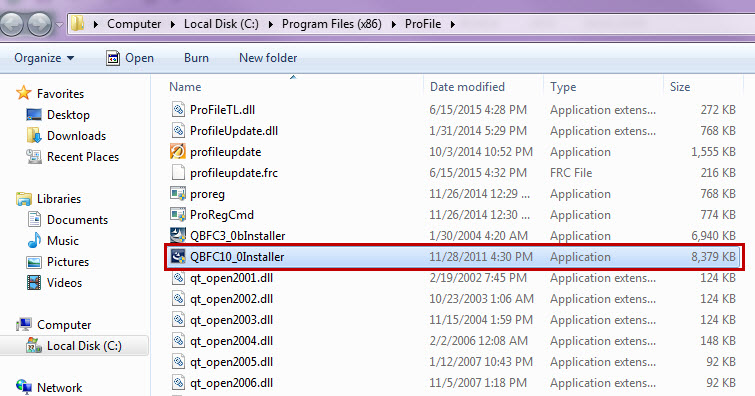 8. Once the installation is complete, restart ProFile.
9. Select the Options -> Integration feature again to see if this has solved your issue.