Description
When trying to transfer billing and invoicing information into a QuickBooks invoice, the error while running QB Integration - "Class not registered" appears in the ProFile T1 module.
If the Class not registered error occurs when you attempt to use the Options > Integration feature in ProFile, follow these steps:

1. Close ProFile.
2. Right click on the Start menu.
3. Select Windows Explorer (Explore).
4. Locate the Program Files folder and click on the plus sign.
5. Click on the ProFile folder.
6. Use the scroll bar of the window to the right hand side to locate QBFC10_0Installer.
7. Double click on the QBFC10_0Installer.exe icon and run the InstallShield Wizard.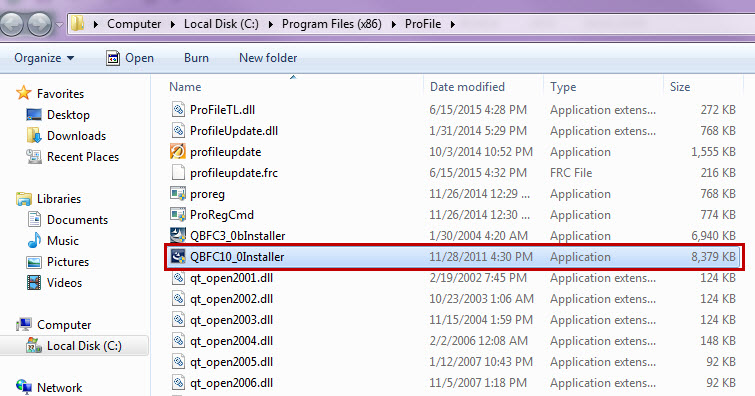 Once the installation is complete, start ProFile and try using the Options > Integration feature again to see if this has solved your issue.