Issue
The following error occurs:
"Offset and length were out of bounds for the array or count is greater than the number of elements from index to the end of the source collection".
This error is generally caused due to a network or system disruption when ProFile is trying to save the return.
Resolution
1. Open either the backup file (*.T1B) or the Autosave file (*.T1A).
2. Select the "Open" option from the "File" drop-down menu in the top ProFile toolbar..
3. Set the "Files of type" option in the drop-down menu to "2014 ProFile Backup":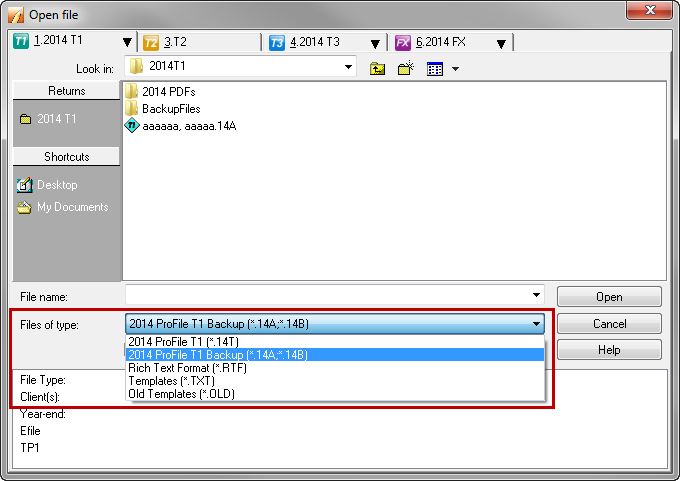 If the backup or the Autosave file is not available:
1. Right-click on the file and review the file size; if the file is less than 10KB in size it is unrecoverable.
2. If the file is greater than 10KB in size, open a Windows "Notepad" file.
3. Select the "File" option from the "Open" menu; select "All Files".
4. Open the ProFile return.
5. Confirm content is present, as illustrated in the following screenshot: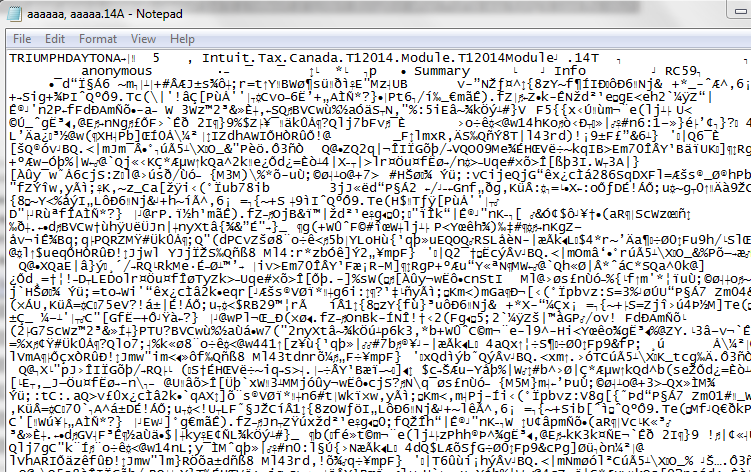 Note: the content should contain English characters. If it is in another language, the file is unrecoverable.
Recommendations
If the amount of information inputted into a return was minimal, it is recommended to recreate the return without attempting a recovery.
If the return needs to be recovered and exceeds 10KB in size, call 1-800-452-9970 to submit the file for recovery. Note that recovery is not guaranteed and the return may ultimately need to be recreated.
Get in touch with other Accountants

Follow us on Twitter and Like us on Facebook