Description
Occurrences:
ProFile is unable to write to folder to save a return, PDF or the .TAX file for EFILE
Access denied
Cannot write to disk
Red X on the efile window without an error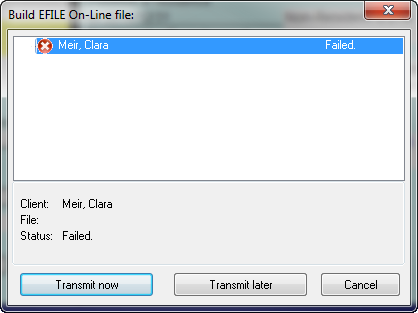 Go to the location where the ProFile returns are saved
Hint: go to the Options menu, choose Environment and click on the File tab and see the address
Right click on the root folder and choose Properties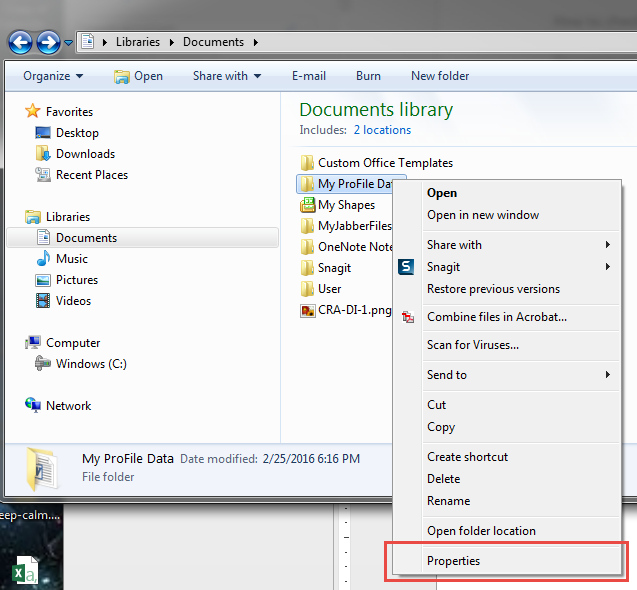 Click on the Security Tab and then Edit?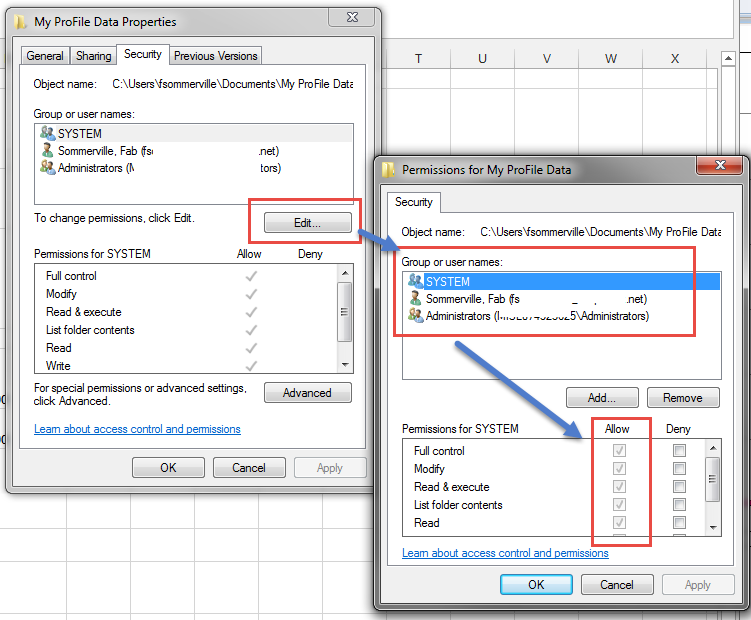 Under Group or user names, select each name/group listed and ensure that Full control is selected under permissions.
Click OK
Click OK again
Retry saving the files.
Note: some security settings can only be changed by the network admistrator.
Get in touch with other Accountants

Follow us on Twitter and Like us on Facebook