Creating the XML file
1. With a completed return open in ProFile, select the Properties option from the File drop-down menu in the top toolbar.
2. Verify the slip to be Internet-filed is set to "Ready to File" under the Magmedia column.
3. On the Info form of the return, ensure the question "Are you magnetic media or internet filing slips?" is set to Yes.
4. Select Transmit Federal slips or T5013 Return from the EFILE drop-down menu in the top toolbar.
5. Select the slip that is ready to be filed:
6. Click OK. If a green check mark displays, ProFile can build an XML for the filing: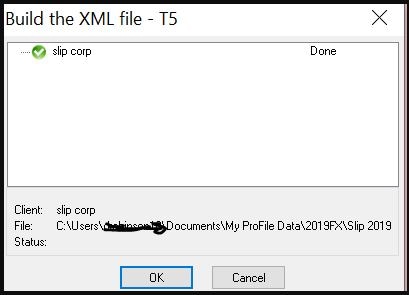 7. Click OK.
ProFile builds the XML.
8. Close the CRA window: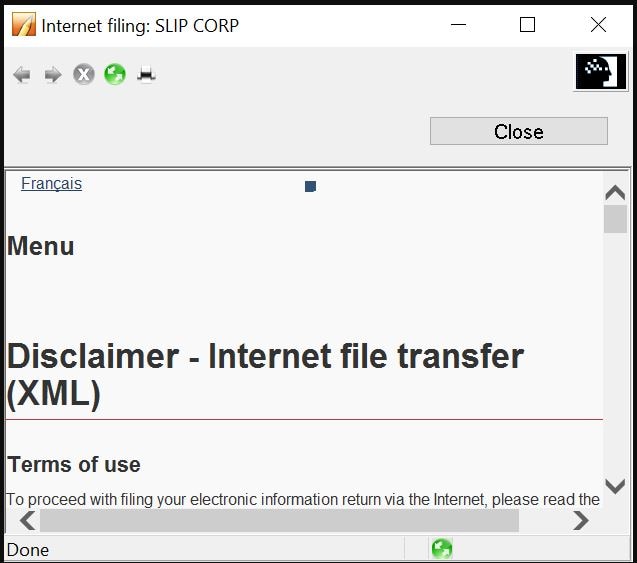 9. Close the Build Internet File window.
10. Navigate to where the files are stored to on the machine through File Explorer. The XML file should be in the folder where original tax return was saved.