1. To be able to email directly from ProFile, an email application must be installed and configured (for example, Microsoft Outlook).
Note that emailing of a PDF is only supported in Outlook desktop versions 2010 and later. ProFile does not support webmail programs.
2. Enter an email address on the Information form.
For 2013 and older returns: Under the Additional Contact Information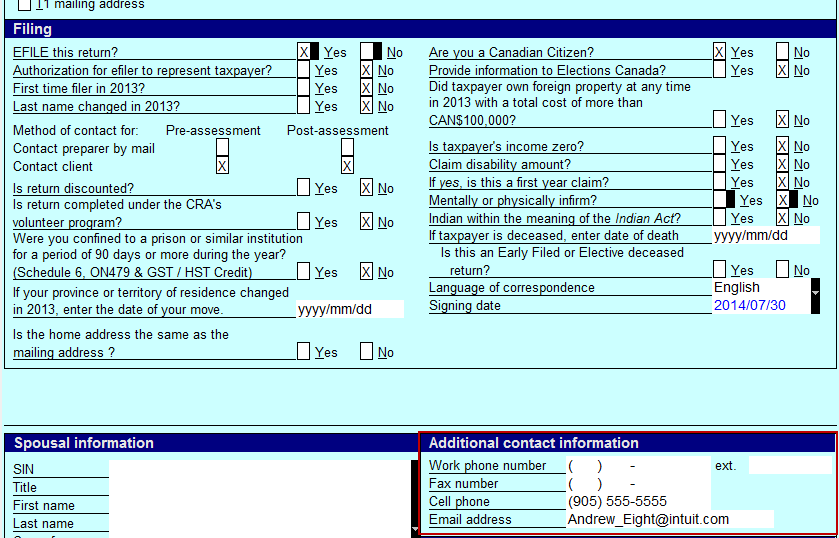 For 2014 and earlier returns: Under Taxpayer personal information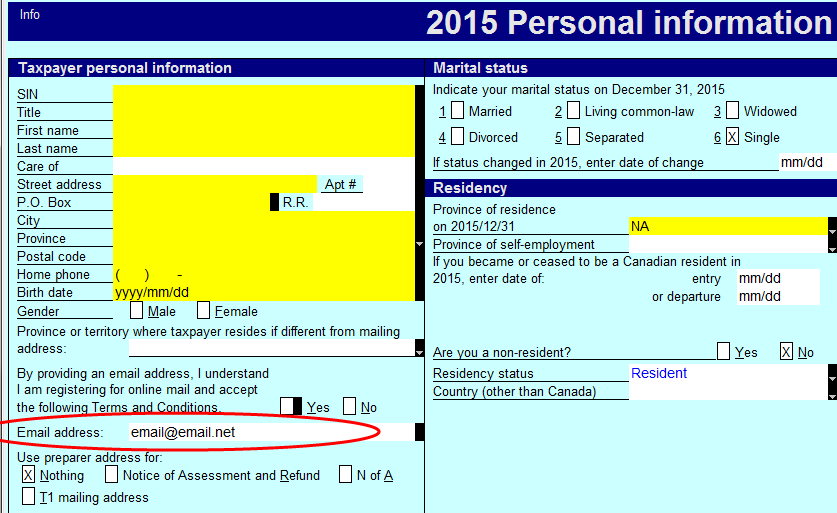 3. Go to the File menu and choose Print / Email PDF
4. On the left side, under Email Template, change to Default Email Template.
5. The email address will automatically populate for all the returns in the Email Address field
6. Click Email.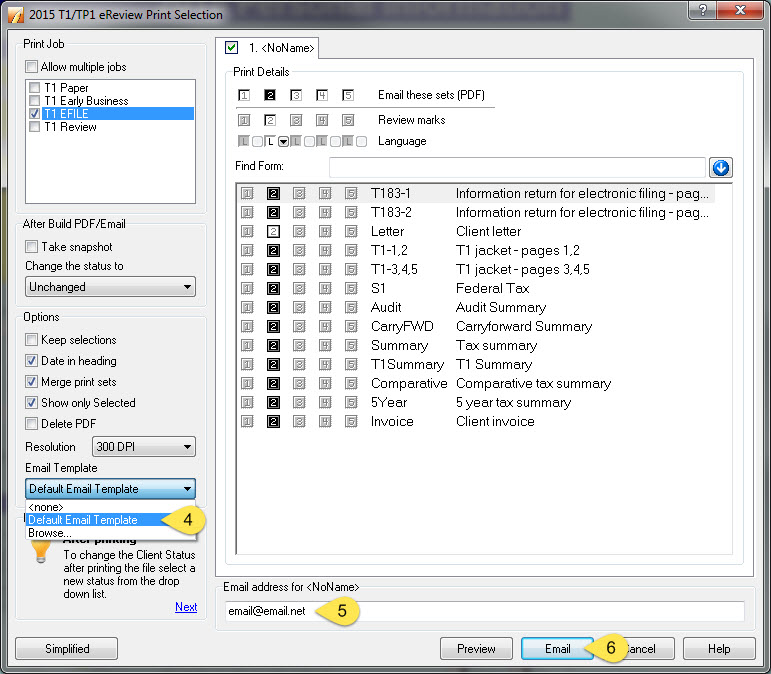 Get in touch with other Accountants

Follow us on Twitter and Like us on Facebook