In ProFile, go to the Options menu, choose Environment and click on the System tab
Under Automatic Check for Updates, uncheck: Enable check for updates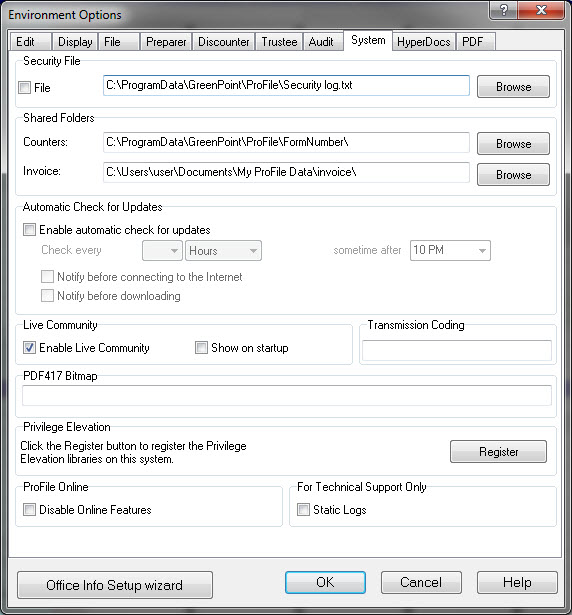 Click OK
How do I turn off the Automatic Check for Updates feature for all users on a network?
If ProFile has been installed as a Workstation Install, only the server can be updated. Ensure that all users have exited ProFile, update the server, and the next time the users launch ProFile, the software will be up-to-date.
In environments where ProFile is installed locally on every computer, the network administrator can set up a password protected Options Package.
In ProFile, go to the Options menu, choose Environment and click on the System tab
Under Automatic Check for Updates, uncheck: Enable check for updates
Click OK
Go to the Options menu, choose Options Administration
Create a new Options Package or save an existing one.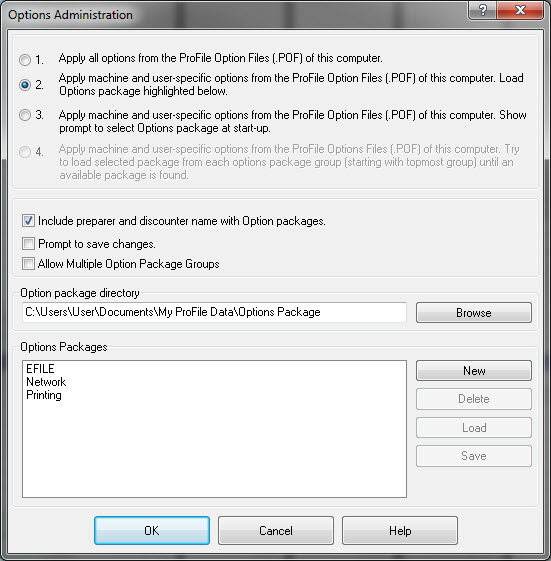 Related: Using the options package on ProFile
To password protect the Options Package, go to the Options menu and choose Options password
Get in touch with other Accountants

Follow us on Twitter and Like us on Facebook