Note: both ProFile and QuickBooks should be run using the "administrator" designation for the import process. This can be accessed by right-clicking on the respective desktop icon and selecting the "Run as Administrator" option from the menu.
1. Ensure that the ProFile T2 taxation year matches the one entered in QuickBooks.
2. Ensure that the question "Complete return from GIFI?" is answered as "Yes" in the "Filing" section on the "Info" page: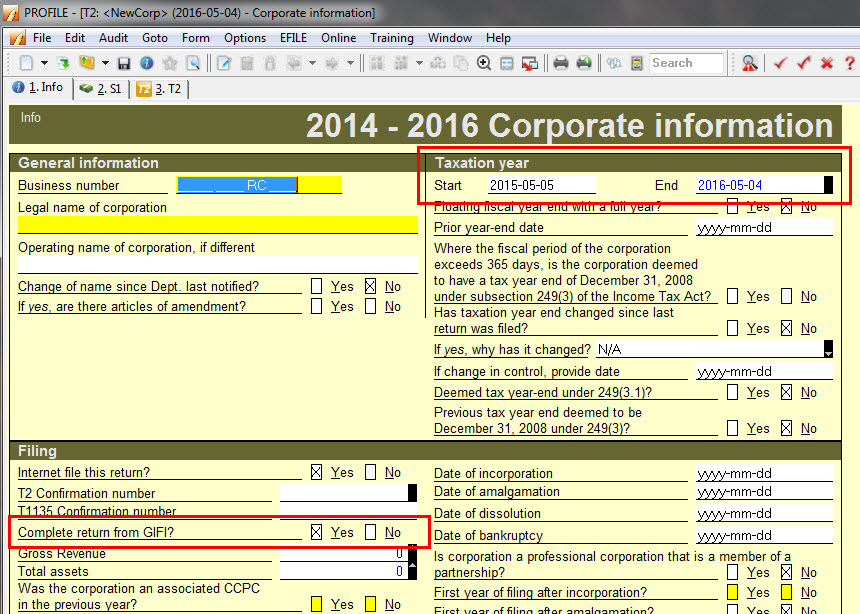 3. Select the "QuickBooks Import?" option under the "File" drop-down menu in the top toolbar.
The "GIFI Data Import" window displays.
4. Confirm the GIFI Data Import date. Ensure that the ProFile and QuickBooks dates match: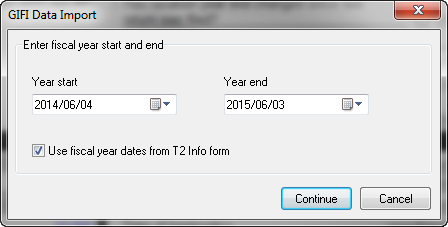 5. Review the amounts being imported from QuickBooks to ProFile.
6. If the amounts are accurate, click the "Import" button: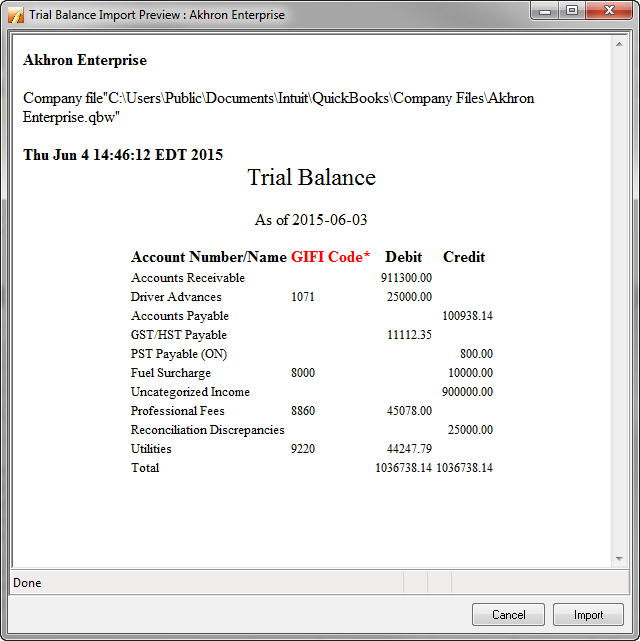 The data imports.
Get in touch with other Accountants

Follow us on Twitter and Like us on Facebook