Ensure the following:
if there is a file template (found in the options Module) that the invoice on the template return is blank
there is a value under Options -> Pricing and the option "Automatically Increment Invoice Number" is selected
Invoice Type ("Detailed" or "Brief") and Invoice By ("Schedule" or "Hour") selections have been made in options pricing
Save the return for the counter to start.
If using a network
1. Navigate to the Options -> Environment... -> System tab.
2. Designate a writable Invoice folder under the Shared Folder section: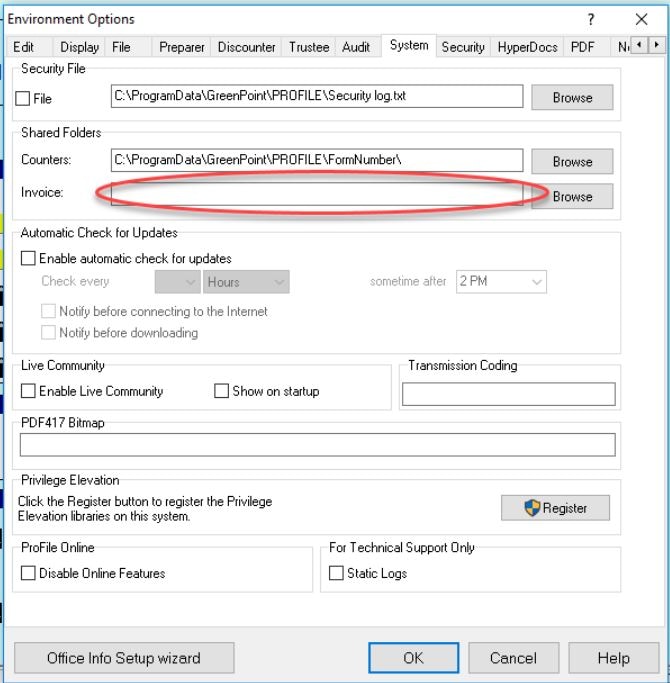 3. Click the OK button to save the assigned folder location.