Description
There are many reasons that can cause ProFile to print slowly. The following are basic options that can help solve slow printing:
- Check your printer manufacturer's web site to see if there is an updated driver for your printer. If so, try downloading and installing the updated driver.
Note : When possible select the driver that is not postscript or superscript.
- Select Start > Settings > Printers and click with your right mouse button on your default printer. Choose Properties. Click on the Advanced tab and select the option "Print directly to the printer" rather than "Spool print documents so program finishes printing faster".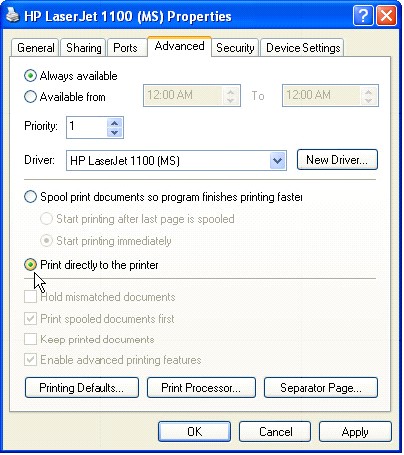 - Certain printers offer the ability to modify the printing resolution. If your printer uses a quality of 600 dpi (dots per inch), try reducing the graphic resolution to 300 dpi. Select Start > Settings > Printers and click with your right mouse button on your default printer. Choose Properties. Locate the " Print quality " option. With HP printers, this option is often located under General > Printing preferences > Advanced > Graphic section . (The location of this option depends on the type of printer.)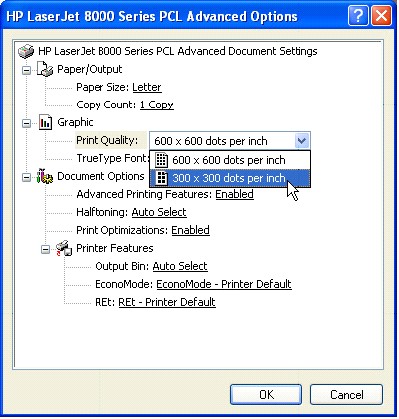 - You can also check the spool settings in your printer configuration. To do this choose Start > Settings > Printers, right click on your printer and then choose Properties > Details > Spool Settings. Change the spool data format from RAW to EMF, or vice versa. (The location of this option also depends on the type of printer.)
Get in touch with other Accountants

Follow us on Twitter and Like us on Facebook