Your clients can now access their Intuit Link client portal with a one-time password (OTP) verification from a mobile phone number on file. This allows clients who previously verified the phone number associated with their Intuit Link account to access the portal quickly without having to reset their password when they don't remember it from last year.
Clients without a mobile number on file will be asked to enter and verify their number after logging in using their password: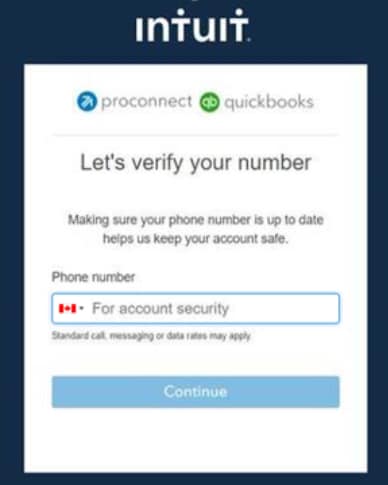 After verifying their phone number, these clients will be able to receive a one-time password to access Intuit Link in the future.
Note: All clients will still be able to log in using the email address (or user ID) and password that they previously set up to access Link.
What your clients will see when using the One-Time Password
Clients will have the option to sign in using their verified phone number, rather than an email or user ID: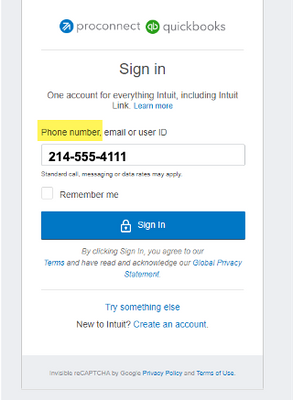 Your client will then receive a six-digit code via text message: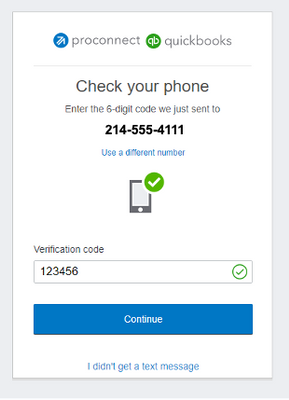 Your client enters the six-digit code and clicks "Continue" to complete the login process.