Issue
ProFile hangs at the point of connecting to CRA.
When trying to EFILE, Internet File or NetFile, the EFILE Session window does not respond after some time: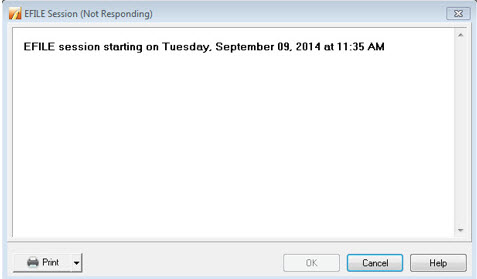 The error reads: "EFILE Session (Not Responding)"
Normally, the transmission window will establish a connection with CRA or RQ within a few seconds, even if it displays a "Not Responding" message.
Resolution
Refer to the article "Receiving 'Webservice Unavailable' error when EFILE, NetFile, or transmit return" to pursue a resolution.

Get in touch with other Accountants

Follow us on Twitter and Like us on Facebook