Issue
The dependent's return is being omitted when carrying forward a family Cantax return: only the spouse's returns are being carried forward correctly.
This issue affects the T1/TP1 module.
Resolution
1. Open the Cantax application.
2. Open the return by selecting the taxpayer's name in the top-right corner's drop-down menu (for example, Andreas, Adrian).


3. Open the dependent's form (for example, Andreas, Ash).
4. Identify the question Process dependent's return together? in the Dependant Information section.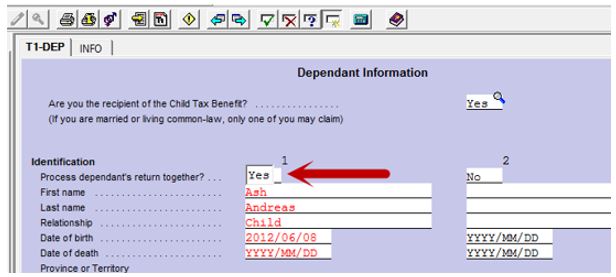 5. Click in the box to confirm the processing of the returns together.
A confirmation box displays.

6. Click the OK button; the dependent's file is saved to a new file and can now be carried forward into ProFile.