Issue
ProFile users encounter a security alert:

The message reads: "Revocation information for the security certificate for this site is not available. Do you wish to proceed?"
Resolution
1. Visit the Root Certificates Download site : G2 in trusted root certification Authorities
2. Download and install the Entrust Certification Authority - L1K:
The "Certificate" information window displays: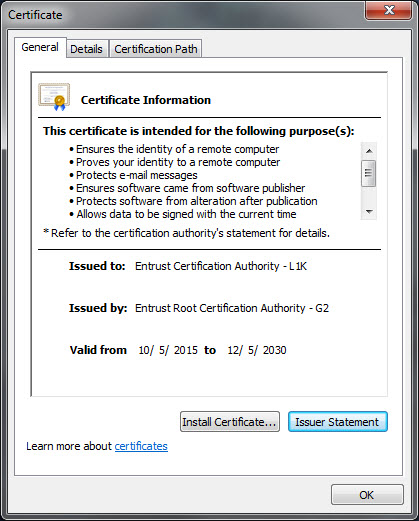 3. Click the "Install Certificate..." button to install the certificate.
Get in touch with other Accountants

Follow us on Twitter and Like us on Facebook