Issue
A "Stream Read Error" message displays when carrying forward a CanTax return into ProFile.
Resolution
The stream read error results with some CanTax files that have free-form notes.
1. Select the option "Module..." from the "Options" drop-down menu in the top toolbar.
The "Module Options" menu displays.
2. Select the T1 module tab.
3. Select the "General" tab.
A list of configuration options displays.
4. Scroll down to the "Carry forward files" section.
5. De-select the "Carry forward free form notes" option.
5. Click the "OK" button.
The return should now carry forward with no error.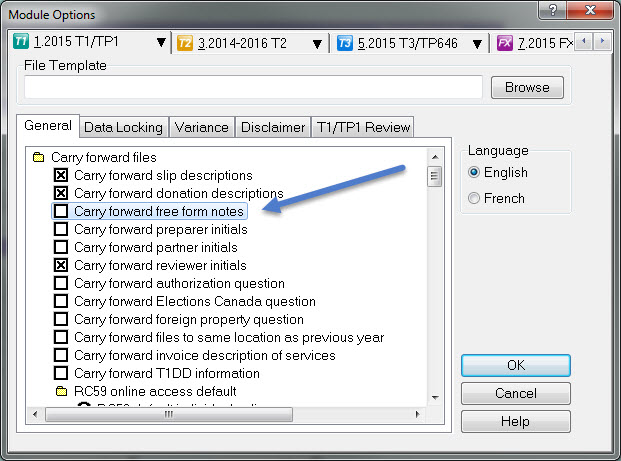 Get in touch with other Accountants

Follow us on Twitter and Like us on Facebook