Issue
Users encounter a "Stream Read Error" when trying to open or print 2011 T1 returns: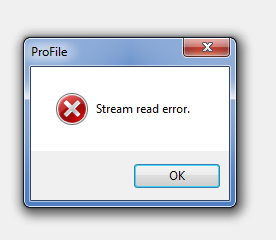 Resolution
If error displays when opening return...
The error displays if "Slips" form is open in the 2011 return.
In R1 2014 version slips are coming up blank for 2011 T1 returns and this is causing this error to display. This error is also causing "Form Explorer" to appear blank.
1. Open Slips form (form contains Summary of Slips):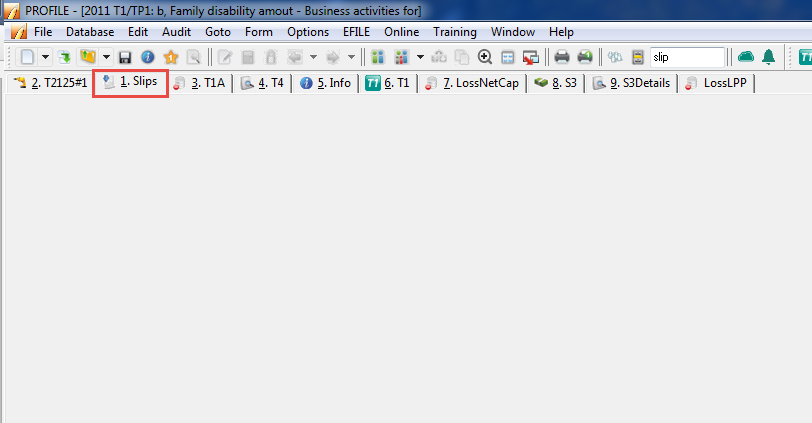 2. Select the "Close Form" option from the "Form" drop-down menu in the top toolbar.
3. Save, close and reopen the return.
The Form explorer displays correctly and the error is no longer encountered.
If error displays when printing return...
Because ProFile is not able to read "Slips", it is unable to print the form.
1. Select the "Form" option under the "Options" drop-down menu in the top toolbar.
The "Form Selection" window displays.
2. Uncheck the "Slip Summary" option: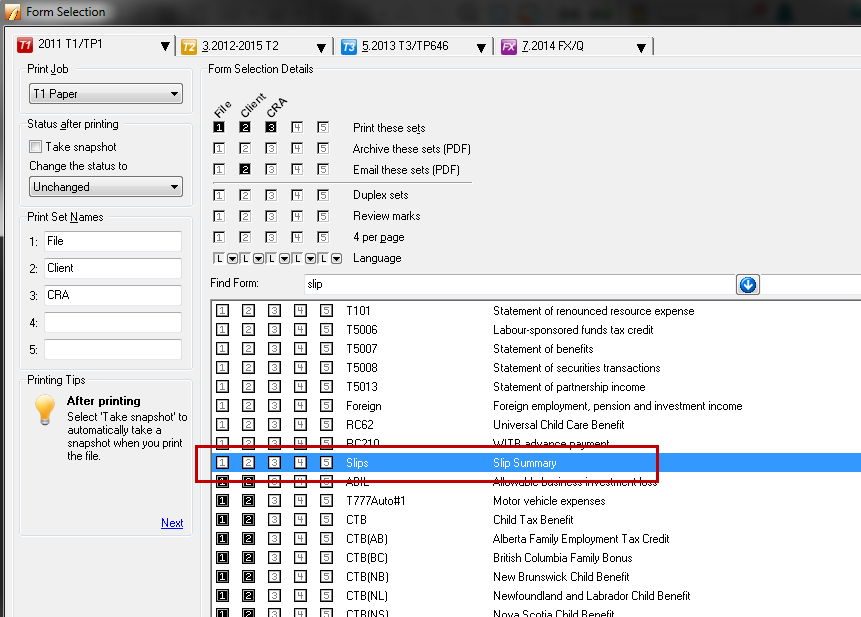 3. Click the "OK" button; printing should now be possible without the error.