Issue
ProFile generates the error "External exception E0434352" when attempting an Auto-fill my Return (AFR) for a T1 return.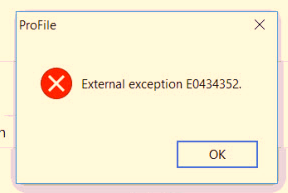 Resolution
To resolve this error, change the default web browser to Internet Explorer: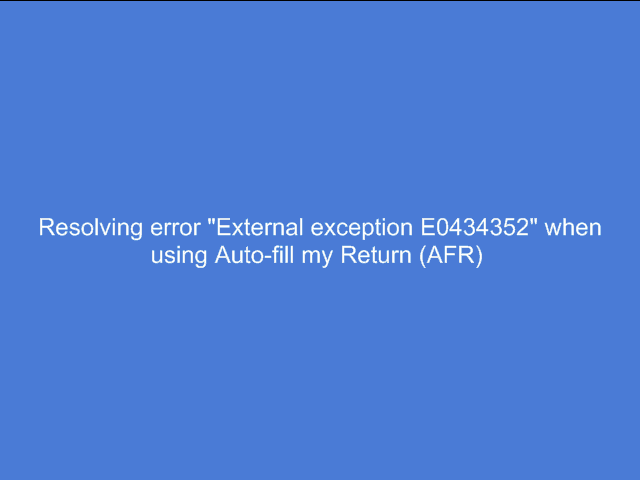 1. Exit ProFile.
2. Open the Windows Control Panel.
3. In the top right corner, enter the search term default programs.
4. Select the Default Programs option from the search results.
5. Select Set your default programs option.
6. Select Internet Explorer option.
7. Select Set this program as default option.
8. Select OK.
The error should no longer occur.
Get in touch with other Accountants

Follow us on Twitter and Like us on Facebook