Issue
One of the following error messages display when activating ProFile: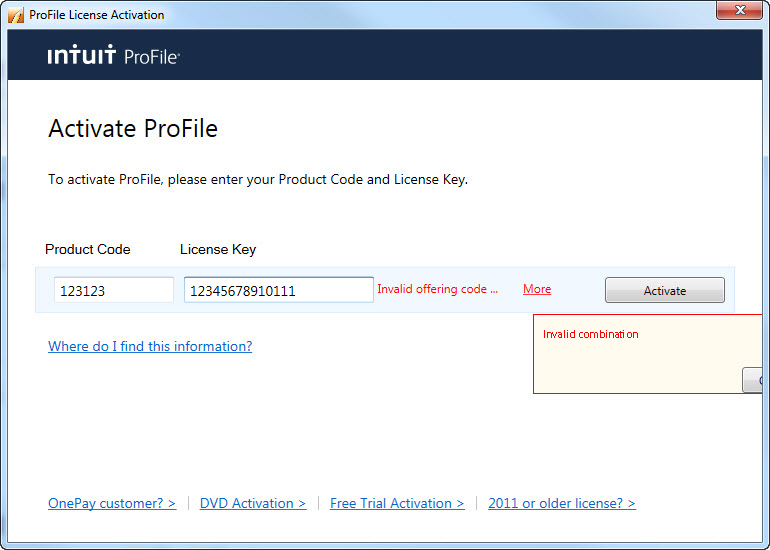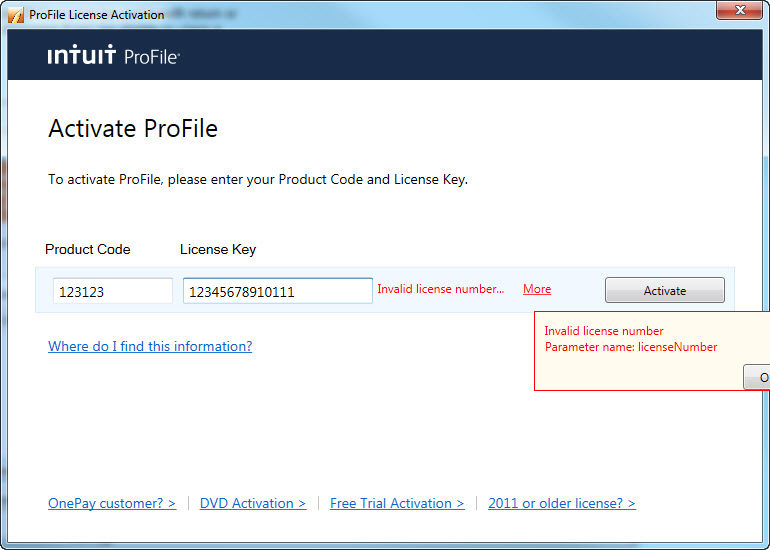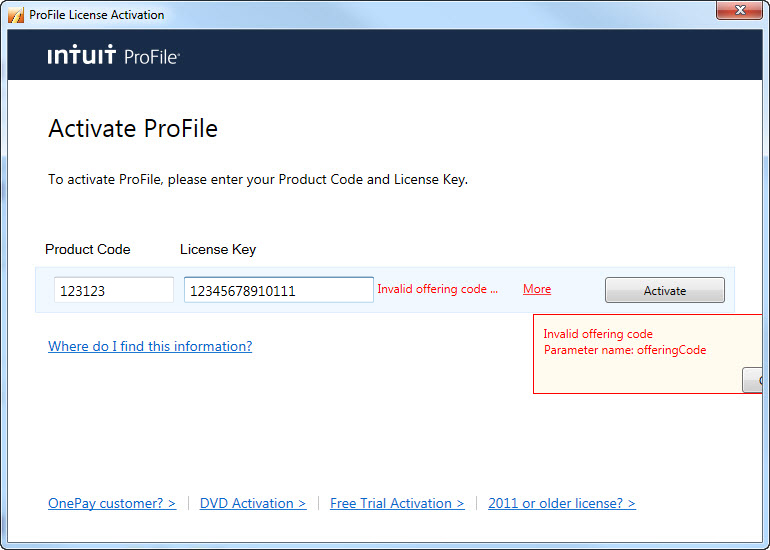 Resolution
1. Verify that the correct product code and license key has been entered in ProFile.
2. Select the "About" option from the "Help" drop-down menu in the top toolbar.
The "About" window displays.
3. Review the ProFile version (for example, "ProFile Version 2018.0.2") listed in the window.
4. If the software is out of date, select the "Check for Updates..." option from the "Online" menu in the top toolbar.
5. Follow the steps to update ProFile to the latest version.
The error should be resolved.
If problem still exists, or if the software is already up-do-date, please contact customer Service at 1-800-452-9970.
Get in touch with other Accountants

Follow us on Twitter and Like us on Facebook