1. Select the "Print Setup…" option from the "File" drop-down menu in the top toolbar.
The "Print Setup" window displays: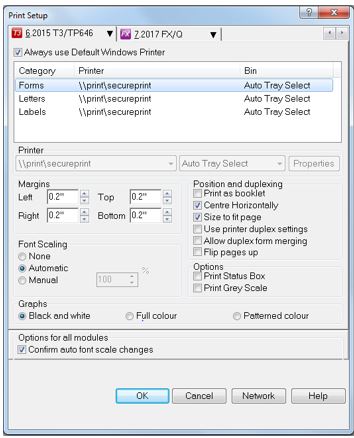 2. Select the correct year for the module. The available print settings display.
Applicable forms, jackets, letters, and more that are applicable to the module list under the "Category" column.
3. Select each available category and set/approve the margin settings, font scaling, position, duplexing, and other printing values.
4. Click the "OK" button to save the print setup settings.
Assigning print options for individual forms
Review our support article to learn how to assign print options for individual forms.
Related articles
How to set up form selection in ProFile Using the new T2 print interface