Description
Duplex printing allows preparers to print returns on both sides of a single sheet of paper.
Setting Duplex Printing Options
1. Open ProFile.
2. Select the "Print Setup" option from the "File" drop-down menu on the top toolbar: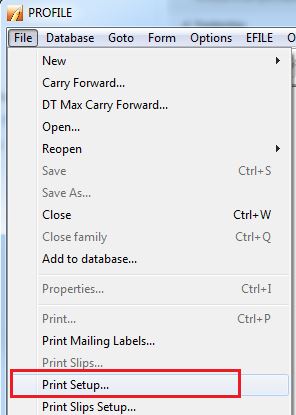 The "Print Setup" window displays: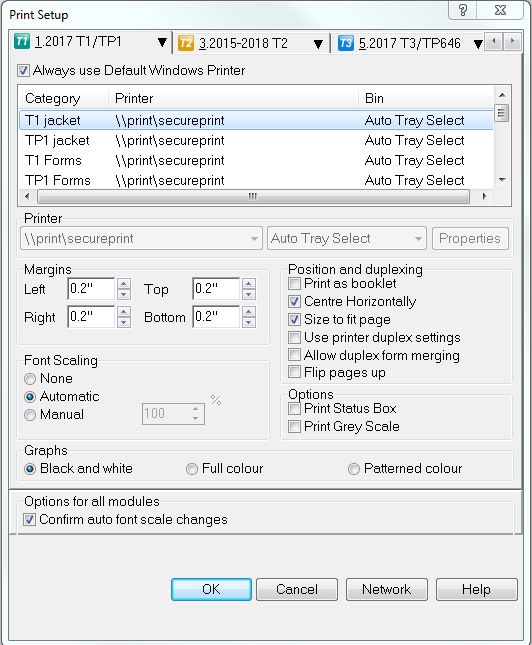 3. Select the desired tax year and module from the tab menu at the top of the window (for example, "1. 2017 T1/TP1"):

A list displays below the tabs, detailing available forms, letters, and more:

4. Uncheck the "Always use Default Windows Printer" above the "Category" heading:

5. Click on the first item under listed under the "Category" heading (for example, T1 jacket):

6. Click the "Properties" button under the "Printer" heading: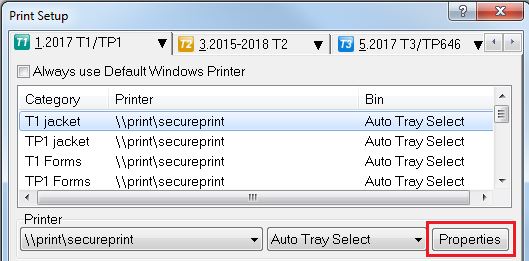 The print properties window displays.
7. Select the duplex printing option from the options presented; note that this option may vary in name based on the individual printer manufacturer. The option may display as "2 on 1 (2 sided)" or something similar.
8. Click the "OK" button.
9. On the "Print Setup" window, check the "Use printer duplex settings" box; this activates the duplex settings: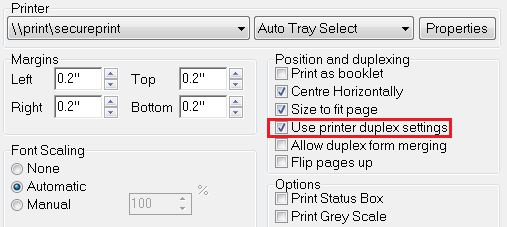 10. Repeat the duplex printing configuration for each applicable option under the "Category" list (for example., "T1 forms", "Letters", etc.)
Get in touch with other Accountants

Follow us on Twitter and Like us on Facebook