Note: if you are on a ProFile version prior to 2019.0.8 please update to 2019.0.8 or later. Click here to learn how to check your ProFile version.
The experience detailed below is under development and not yet available in ProFile.
Previous Experience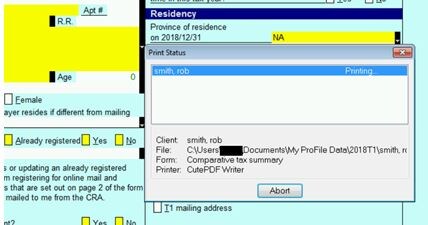 New Experience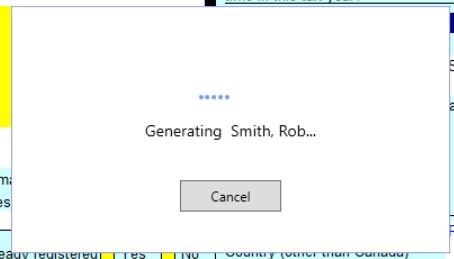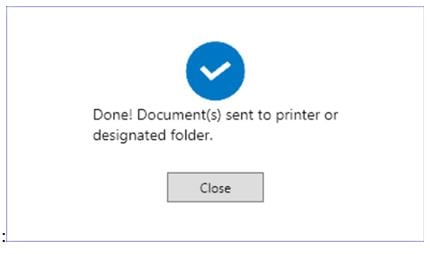 Forms no longer supported for printing
Certain ProFile forms are no longer supported to be printed as of ProFile version 2019.0.
When trying to print one of these forms, you will see the following message: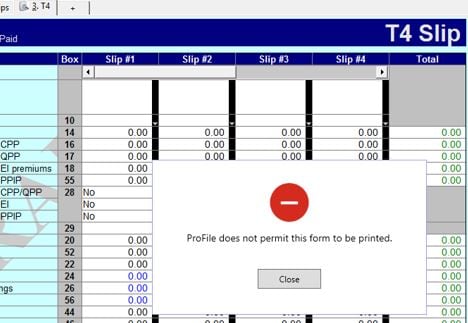 Recommendations
For Federal slips such as T5 and T5008 we recommend printing the form called "Slips".
For Quebec such as RL1, RL10, and RL15 we recommend printing the form called "TP1Slips".
For supplementary business forms such as CCA/Asset form we recommend printing the business CCA summary form.
Providing Feedback
The forms have been tested for accuracy with multiple tax scenarios. If you are experiencing issues on your tax return with any forms such as data missing or formatting issues, please contact ProFile support at 1-800-452-9970 so we can investigate.
Alternatively, press "Help" in ProFile and send feedback.