When a new T2 module is available...
It is necessary to update the T2 return and form selections after a ProFile update to ensure preparers are using the latest version.
Resolution
Updating T2 Return
1. Update ProFile to the latest version.
2. Follow the instructions to update a T2 return from an older module.
Updating T2 Form Selection
1. Open ProFile.
2. Select the Form Selection… option from the Options drop-down menu in the top toolbar.
The Form Selection window displays.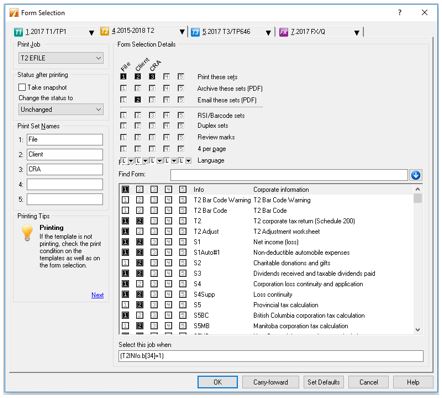 3. Select the current module (for example, 2016-2018) from the top tab menu.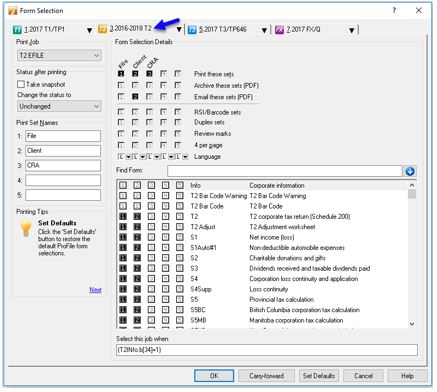 4. Set the option under the Print Job drop-down menu to T2 EFILE.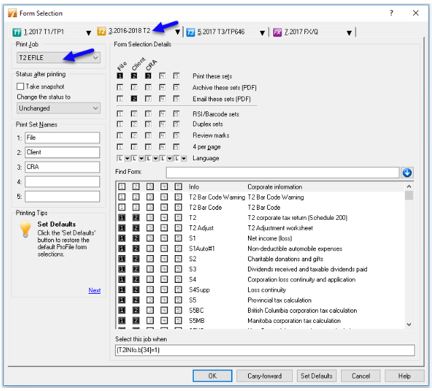 5. Click the Carry-forward button; the previous module year's selections import into the current module.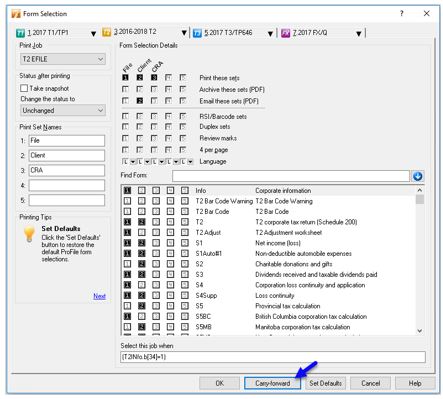 6. Click the OK button. The selections save.