Issue
The "Print 1" button in ProFile causes the program to crash and issue an error message: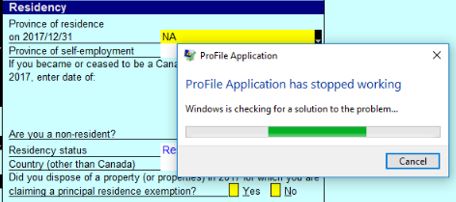 This issue was detected in ProFile release 2017.6.0.
This issue affects all modules.
Workaround
There are two options to print the form:
Option 1
Right-click on the form and select the "Print form" option from the menu; this workaround prints the form to the default Windows printer: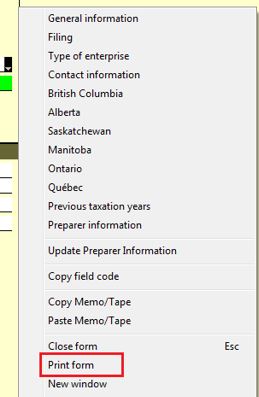 Option 2
1. Select the "Print…" option from the "File" drop-down menu in the top toolbar.
2. Manually select the form to print.
This workaround prints the form to the printer designated in ProFile print setup.
Resolution
A patch is being developed to resolve this issue.