Until recently the Bank of Canada (BoC) was responsible for providing and revising public foreign exchange rates.
BoC has changed it's approach and now provides fewer such rates: ProFile users are now responsible for finding and entering those rates which the BoC no longer provides.
ProFile has created the FX Currency worksheet to help customers manage this change: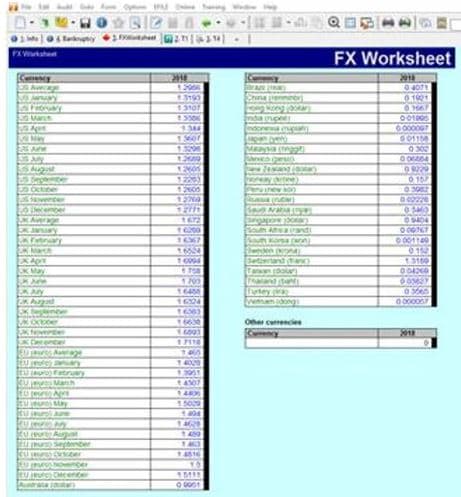 The FX Currency worksheet allows customers to set rates for currencies not on the BoC list and have these rates available on the applicable form. It is accessible in the T1 module.
Customers can override rates as needed (for example, if a new, lower rate is found) on the worksheet; the worksheet saves any such overrides. In addition, customers can use the "Other currencies" section of the worksheet to add currencies not already listed on the worksheet.
The changes, additions, and overrides made on the FX Currency worksheet display automatically on any form with foreign currencies (for example, T5, T3, etc.)