Select Options > Environment > Edit > Right Button Highlighter.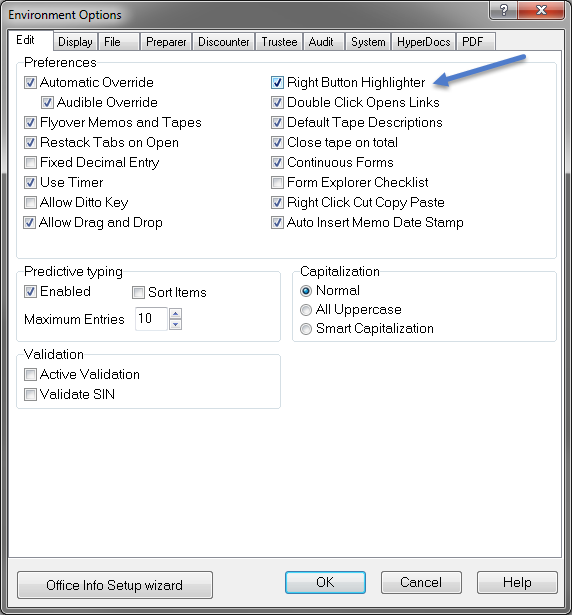 The highlighter can be used to draw on any on any ProFile forms, just like a regular highlighter pen to mark important data on paper.

To draw on a form with the highlighter, click and hold the right mouse button and move the mouse around. To clear highlighter drawings, right-click on the highlighted form and select 'Clear highlighter'. The keyboard shortcut <Ctrl + H> can also be sued to clear the highlighter.
Get in touch with other Accountants

Follow us on Twitter and Like us on Facebook