The "undo" feature allows data imported into a T1 return via Auto-fill my Return (AFR) to be reversed.
Note: the following process will undo all data imported only if no changes have been made immediately after the import. If changes to the imported data have already been made, the undo process must be undertaken manually for each piece of data.
1. Open the "Active Auditor" in ProFile.
2. Right-click on the Active Auditor's "Data Import" tab:

3. Select the "Undo Data Import" option from the menu: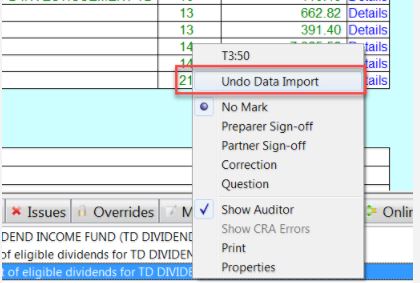 The "Confirm" prompt displays: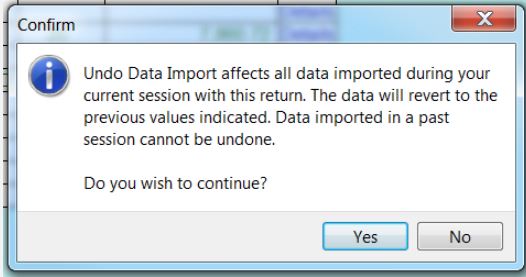 4. Select "Yes" option to proceed with the "undo" process.
The imported data reverts to the previous values indicated.