Description
When printing a return, some of the pages are printing upside down.
1. In ProFile, go to the File menu, choose Print Setup
2. Ensure that "Default Windows printer" is selected
3. Under Positioning and duplexing, choose Use printer duplex settings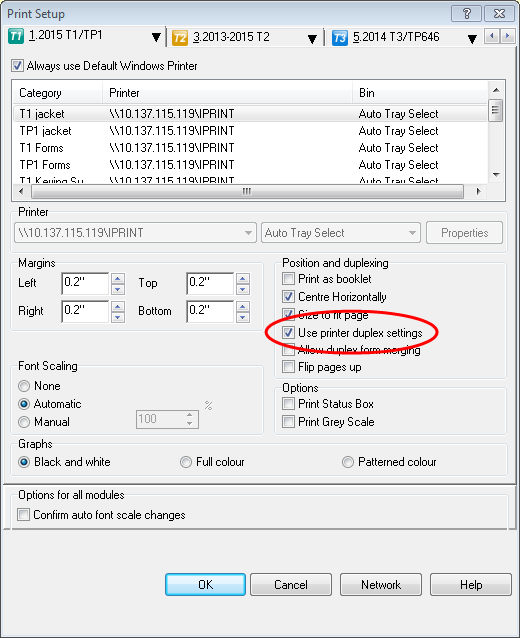 Note: some printers will have the option to flip pages 180 degrees, which may in turn interfere with ProFile's "Flip pages up" option under Print Setup. Experiment with the "Flip pages up" option checked or unchecked.
4. Follow the above steps for each Category; T1 jacket, TP1 jackets, Forms, etc.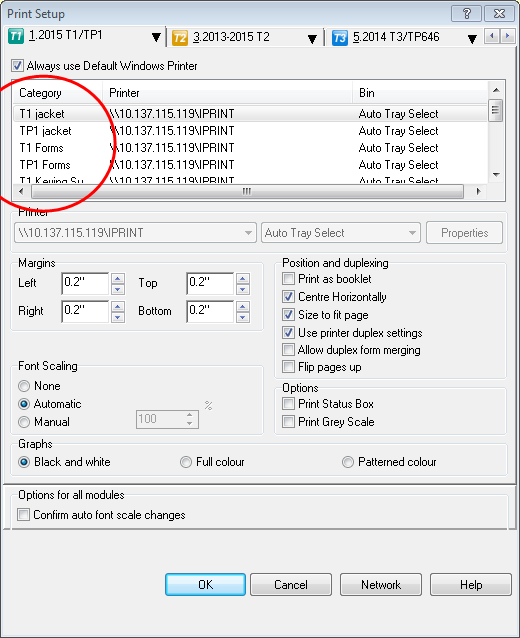 Checking the physical printer settings
When trying to print from ProFile the selection in print setup may be conflicting with the printer settings, causing some of the pages to print upside down.
1. Exit ProFile
2. Go to the Windows Control Panel
How to find the Control Panel on Windows Vista & 7, Windows 8 & 8.1 and Windows 10
3. Select Devices and Printers
4. Right click on the default printer and choose Printing Preferences
The default printer's properties should be set to duplex printing/double sided printing. (Specific options vary according to manufacturer.)
Check and ensure that the flip pages is not selected
Get in touch with other Accountants

Follow us on Twitter and Like us on Facebook