Description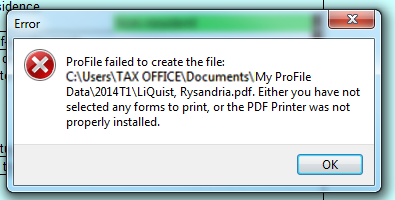 This error can occur if the PDF is open in another application. Example: a web browser, another app, PDF viewer, etc.
For Windows 10 users: check additional desktops and ensure that the PDF is not open in another desktop.
This error is generated when no forms are selected from the Form Selection window.
1. Go to the File menu, and chhose Print / Email PDF
2. Ensure that the 'Advanced' is selected
3. Under Print Details, ensure that a set is selected
4. Under Find Form, ensure that forms are also selected
If all the forms are selected and ProFile continues to give that error
1. Go to Control Panel
Related: Where's the control panel on Windows Vista & 7, Windows 8 & 8.1 and Windows 10
2. Type "Devices" in the search bar on the top right hand corner
3. Click on Devices and Printers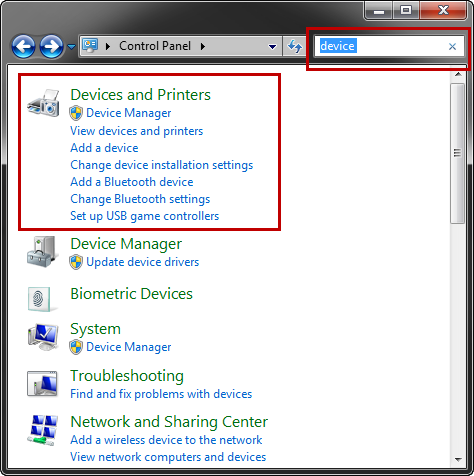 4. Right click ProFile PDF Export and from the Context Sensitive menu choose Printer Properties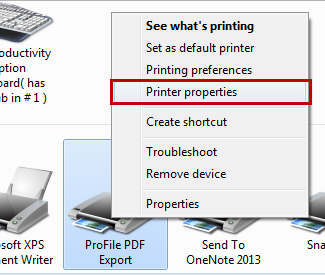 5. Select the Ports tab and ensure that Nul is selected.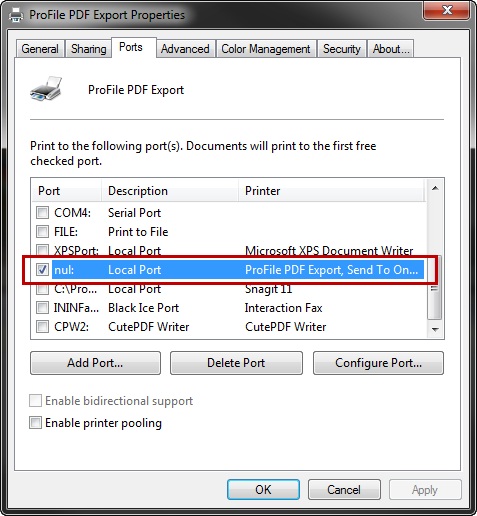 Related: "Printer not activated" error or the print window just hangs
Get in touch with other Accountants

Follow us on Twitter and Like us on Facebook