Issue
An XML file does not attach when a T3 return is being prepared to undergo EFILE; the directory path prior to submission is blank and does not display the path to the XML file.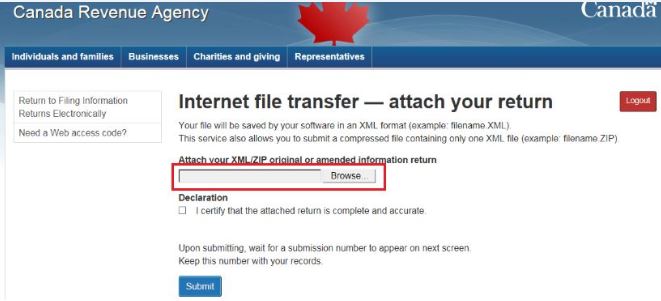 Workaround
Search for the XML file and attach it manually prior to EFILE submission:
1. Click the "Browse" button on the CRA's web page.
2. Navigate to the folder containing the XML file to be attached.
3. Select the XML file and click the "Open" button; the directory path populates and the T3 return can undergo EFILE.
Resolution
This issue was resolved in ProFile release 2017.6.1.