When there are multiple workstations in an office that share settings on a network, the license information can be stored in an *ini file on the server, and ProFile can be loaded directly from the network.
Once ProFile is installed in a shared directory on the server, the system administrator needs to modify the startup.ini file so that it includes the product code and license key.
1. Navigate to the ProFile folder (typically found under C:Program Files (x86)ProFile).
2. Open the file startup.ini in Notepad or another text editor.
3. Enter the Product Code and License Key at the very bottom of the startup.ini text document, as they appear on the email you received when the product was purchased:
[License]
ProductCode=
Code=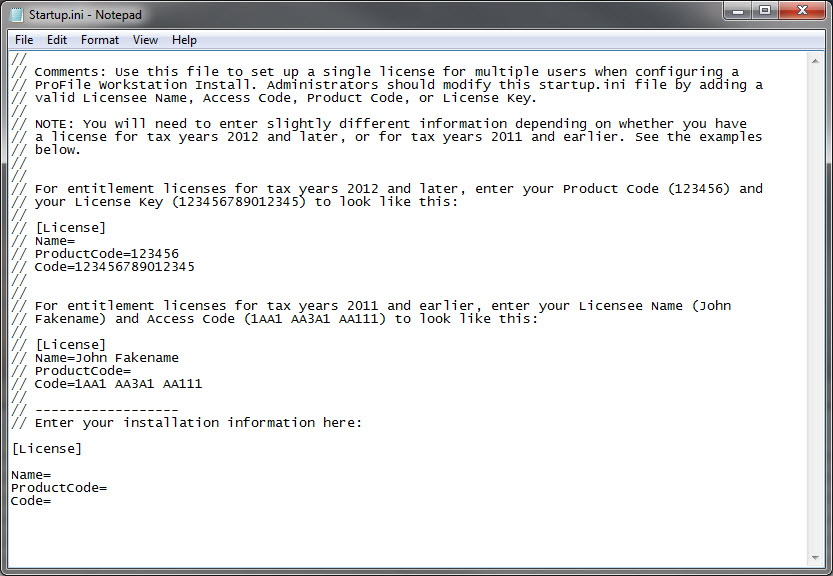 4. Save the file.
Going forward, the software will pick up the license information from the .ini file when ProFile is opened from the workstation install on the desktop,
Get in touch with other Accountants

Follow us on Twitter and Like us on Facebook