Download the Excel template
Click the applicable link to download the Excel template (English or French); the template downloads automatically to the computer.
Copy and paste the data into the template
1. Open the .csv file.
2. Select the description, debit, and credit data, but not the headings or totals.
3. Click "Copy"; the data copies to the clipboard: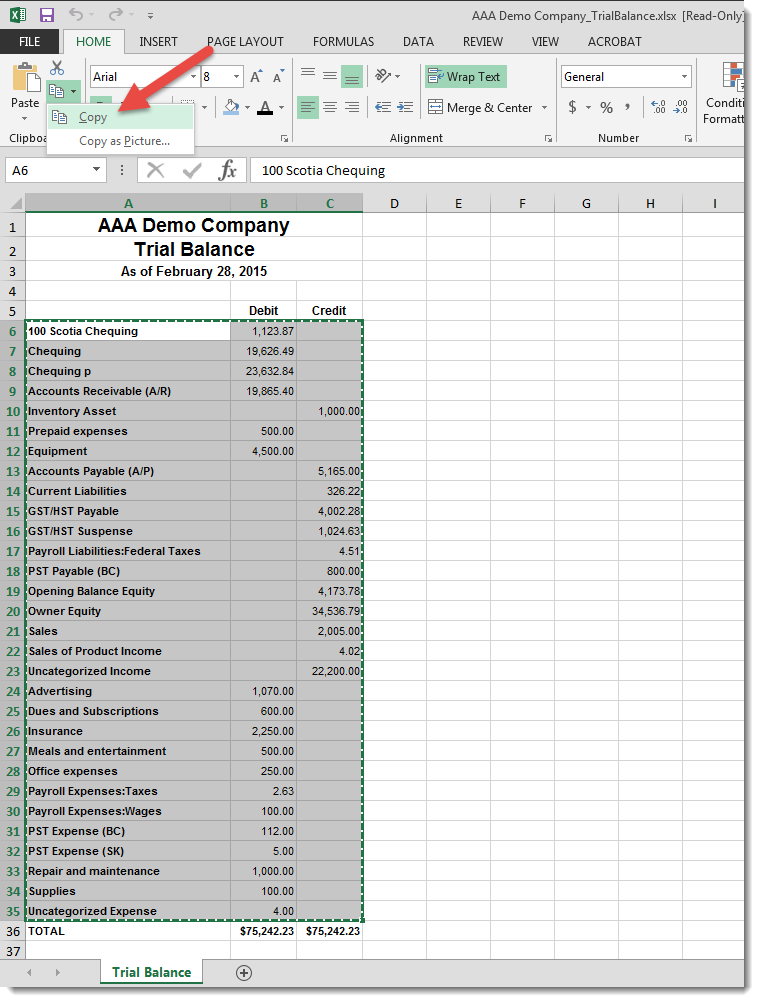 Note: ProFile only accepts data imported from the Intuit template. Do not modify any parts of the template, including tab names and headers.
4. Paste the copied data into the Excel template.
Assign the GIFI codes
1. Assign a GIFI code to each line item. Use the autocomplete feature by clicking on a cell in the "GIFI Code" column; this allows you to select by code number or by description.
Note: assign a GIFI code to every line, even if that line shows a zero balance. ProFile will not import the data unless all accounts are assigned a GIFI code.
2. Delete any empty rows; there can be no empty rows between accounts: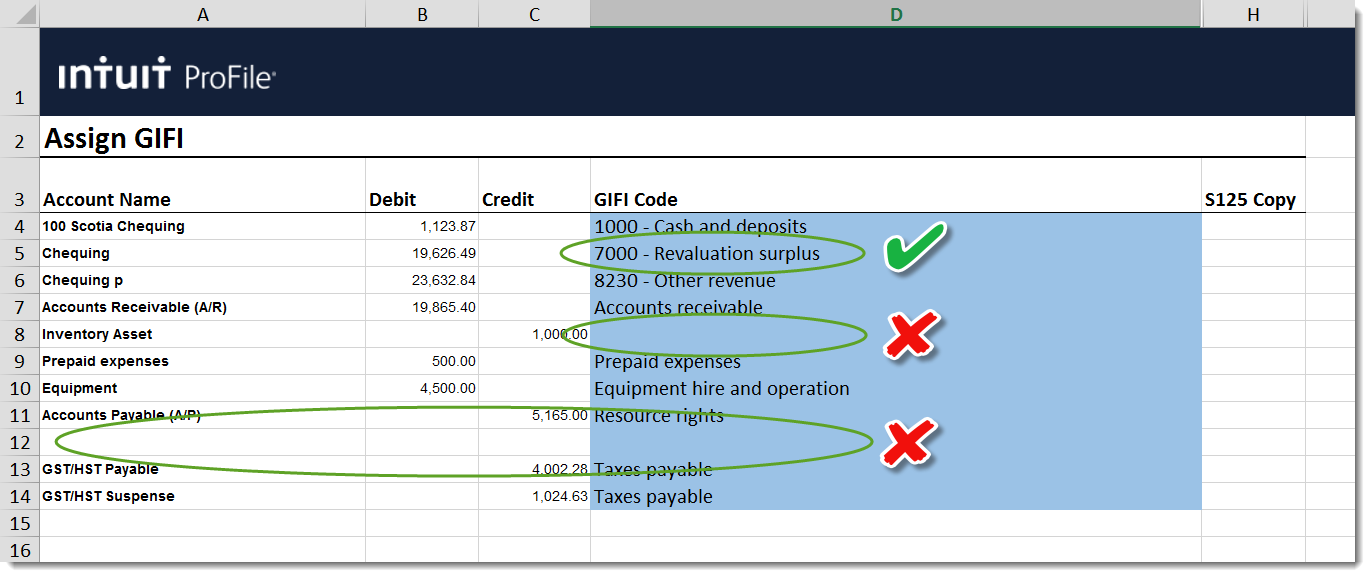 Note: to assign an account to a specific S125 copy in ProFile, enter the S125 copy number in the column titled S125 Copy.

Note: if multiple copies of S125 are created in the ProFile file, the codes 7000 to 7020 and 9975 to 9995 will always import to S140. This is true even if only one copy of S125 has been specified in the Excel sheet.
Import the data into ProFile
1. Before importing into ProFile, double-check the data using the Summary sheet. The Summary sheet indicates what ProFile will import.
2. In ProFile, select the "Import..." option from the "File" drop-down menu in the top toolbar: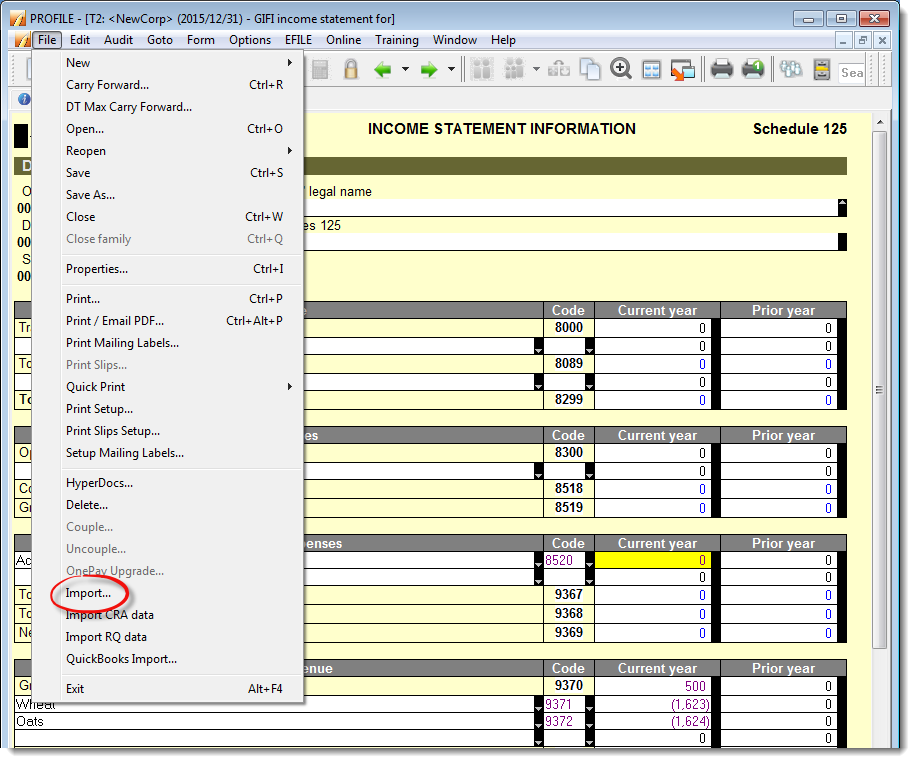 3. Select the .xsls file and click "Open".
The QBOTB ProFile import is complete.
Related Articles
Downloading the 2007 Office system driver
Get in touch with other Accountants

Follow us on Twitter and Like us on Facebook